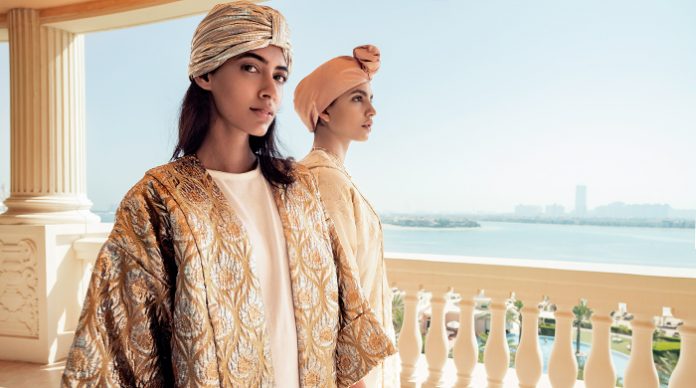 The Modist, a Dubai-based luxury ecommerce fashion startup that has raised over $15 million in venture capital has shut down, it announced in a statement posted on its social media channels on Thursday. The three-year-old startup cited the global crisis as the reason to cease its operations.
"It is with a heavy heart that we share with you that The Modist has permanently closed its virtual doors. After three incredible years of creating a global business and platform that empowers women, celebrates their choices and breaks stereotypes, we regret to inform you that the global crisis that has hit the world has left our young business vulnerable with no option but to cease operating," said the statement.
It is not clear if the global crisis The Modist has referred to in its statement is Covid-19 pandemic. It may have made things worse for The Modist but it is unlikely that it had to shut down because of it.
A report by Arabian Business, citing unnamed sourced familiar with the matter, has claimed that the startup has been struggling financially since the last six months. The report said that the startup was trying to raise a Series B round but couldn't close it.
Founded in 2017 by Ghizlan Guenez, a former director of (now) collapsed private equity firm Abraaj, The Modist was a luxury modest fashion ecommerce platform, selling a curated collection from 180 high fashion and luxury ready-to-wear brands including its own brand Layeur. The startup also used to operate an online magazine The Mod. The startup used to sell and ship the products to over 120 countries around the world.
The Modist had raised $15 million in a round led by London-based investment fund Vaultier7 in June 2018. According to its website, Vaultier7 invests in startups in the beauty & personal care, health & wellness and lifestyle space. Chalhoub Group, the Dubai-based leading luxury retailer and distributor of the region, apparently also invested in the round.
The Dubai-based fashion startup in 2019 then raised an undisclosed amount of money from the London-headquartered online luxury fashion platform Farfetch (that currently has a market cap of $2.4 billion) and Nicola Bulgari, vice chairman of Bulgari Group.
It never announced officially but The Modist had also raised at least $300,000 from Abraaj's founder Arif Naqvi, according to a report about Abraaj's collapse by The Wall Street Journal. Ghizlan Guenez, who was Arif Naqvi's former assistant had received this money as an investment from Arif Naqvi during the startup.
The Modist was part of Fast Company's inaugural list of Most Innovative Companies in the Middle East that was published in early 2019.
"As a young female-founded business, we are unbelievably proud of the brand that we created and the positive impact that it had in such a short time," noted the startup in its statement posted on social media.
"To our community, our customers, our friends, and our colleagues, whilst our chapter comes to an end, we know this is only the beginning of the story for more inclusion, empowerment, and chic modest style going forward," it added.
The statement also explained that it will honor all the orders placed prior to April 3, 2020.