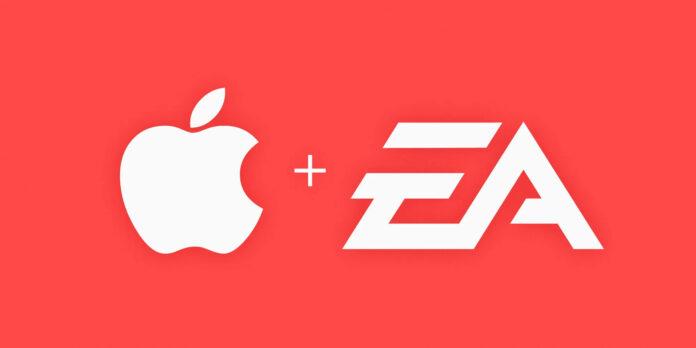 Game developer Electronic Arts, also known as EA, has held talks with several different potential suitors, including Apple, Disney, and Amazon, about a potential merger, according to a Puck report.
EA, which is behind several iconic game franchises like FIFA, Madden, Battlefield, and Need for Speed, was initially approached by Comcast CEO Brian Roberts, the report says.
In the wake of the Microsoft-Activision deal and Sony's acquisition of Bungie, Roberts was reportedly looking to buy a major game developer and claim a significant stake in the gaming industry. However, the proposal fell apart due to pricing and structural disagreements.
The developer is now persistently pursuing a sale and is mainly interested in a merger arrangement that would allow Electronic Arts CEO Andrew Wilson to retain his position, the publication reported, quoting sources.
A History With Apple & Disney
Electronic Arts can trace its roots back to Apple.
In 1982, Trip Hawkins, who was Apple's Director of Strategy and Marketing, left the company to start EA, which found early success publishing games and productivity software made by other developers.
Apple has ample reason to buy EA, since it has been investing in its gaming service Apple Arcade, unveiled back in 2019, through which users can play games on iOS, macOS and tvOS devices, for $5 a month.
EA's offerings, which include The Sims franchise and an upcoming Lord of the Rings-based mobile game, could help Arcade better compete with Google's Play Pass for Android, which has over 600 games and apps.
In early 2018, former Disney CEO Bob Iger had tried to recruit Andrew Wilson to be head of ESPN.
More recently, there was speculation that Disney could spin off its sports network ESPN and combine it with Electronic Arts, since CEO Bob Chapek was reportedly more open to the idea of an ESPN spin off than his predecessor.
Presumably because of their history, EA approached Disney as recently as March to pursue a "more meaningful" relationship, according to Puck, but the latter refused because it wanted to expand its Disney+ subscriber base.
Disney is currently interested in getting its hands on the expensive media rights to the Indian Premier League seasons 2023-2027. Amazon, Sony, Zee and TV-18 Viacom are also in the fray.
End of the FIFA Franchise
EA, which has a market value of nearly 40 billion dollars, recently announced that it will no longer release games under the FIFA banner, ending a three decade long partnership with the football association.
After making one last title in the series, FIFA 23, it will replace the immensely popular series with a successor called EA Sports FC.
EA made the very first FIFA game in 1993, and has since released titles on a yearly basis. FIFA now has plans to launch its own football games – developed with third-party studios – to compete with EA's offerings.
One of the reasons behind the split is that FIFA was asking EA to pay more than double the licensing fees to continue using its name, according to The New York Times.