The world's deepest swimming pool has opened in Dubai, featuring a sunken city that includes an apartment, garage and arcade.
Deep Dive Dubai is a record-breaking 60.02 meters deep and contains 14 million liters of water, equivalent to six Olympic-sized swimming pools. Located in Dubai's Nad Al Sheba area, it is also home to an advanced hyperbaric chamber and dry chambers at six and 21 meters.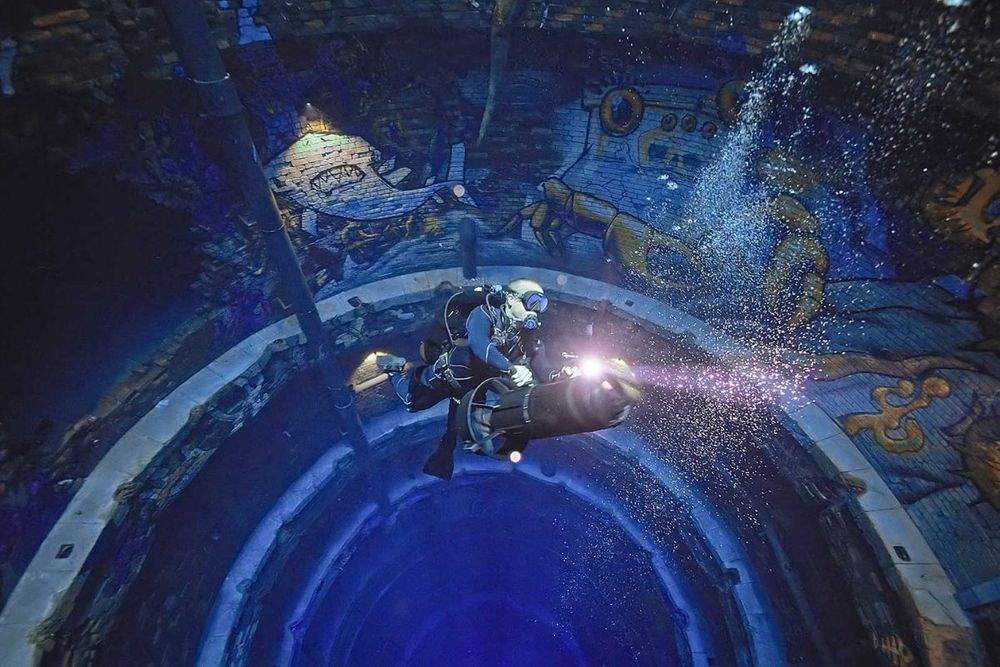 Public bookings are expected to begin in late July, with a variety of courses and experiences offered for scuba divers and free divers from beginners upwards.
Deep Dive Dubai is also an underwater film studio with editing room, a video wall, 56 underwater cameras and the ability to create different moods with 164 lights positioned throughout the pool.
Deep Dive Dubai's spokesperson Abdulla Bin Habtoor, said: "Deep Dive Dubai allows thrill-seekers to dive inwards and discover a new underwater dimension filled with adventure and wonder. We offer an unparalleled experience with year-round diving, in a safe environment, with outstanding instructors and services. This facility is an investment in Dubai's growing sports culture and will add another world-class destination to Dubai's thriving tourist attraction and adventure tourism sector."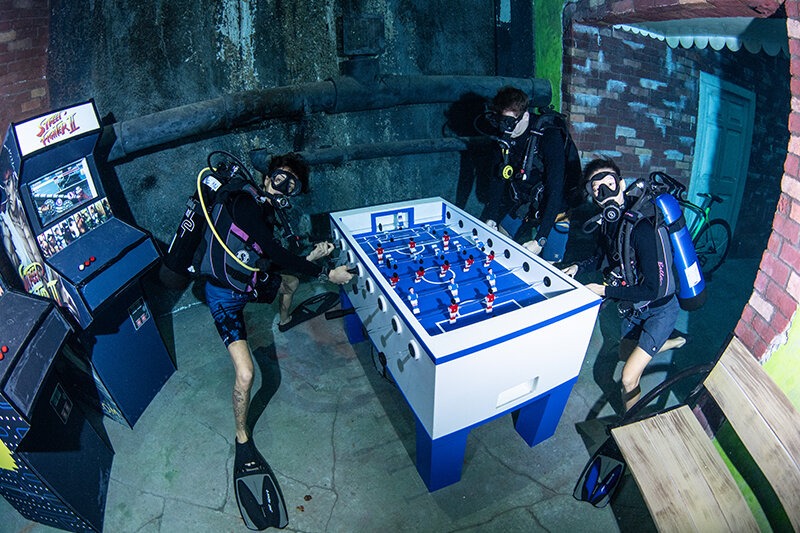 "In developing the concept and facility, we took inspiration from the bravery and fortitude of the UAE's pearl diving heritage. We also hope to embody the determination of Emirati explorers and innovators, both past and present, as well as provide a platform for future achievements and discoveries," added Bin Habtoor.
Currently open by invitation only with public bookings to open in late July at deepdivedubai.com, Deep Dive Dubai's guided experiences and courses are offered across three categories, Discover, Dive and Develop, and are open to both residents and visitors aged 10 and up, ranging from complete beginners through to professional divers and athletes.