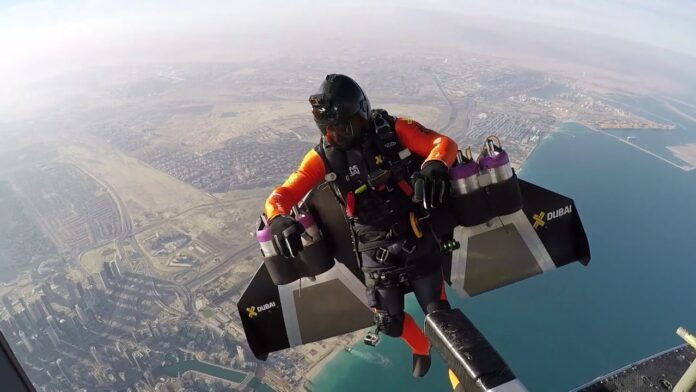 Legendary Dubai Jetman Vincent Reffet has sadly died after an accident at his training base in the Dubai desert.
Known as the Jetman, Vincent was known for his incredible flying stunts in Dubai and across the UAE.
The accident happened today at his base in Dubai and is now being investigated.
Most recently, Vincent made the news in February when he became the first human to achieve 100% autonomous human flight.
The Jetman used jetpacks and carbon-fibre wings to fly some of the most incredible stunts including flying around the Burj Khalifa and flying alongside an Emirates Airbus A380.
A statement on the Jetman Dubai page also paid their respects to Vincent.
"Vince was a talented athlete, and a much-loved and respected member of our team," its statement said. "Our thoughts and prayers are with his family and all those who knew and worked with him."