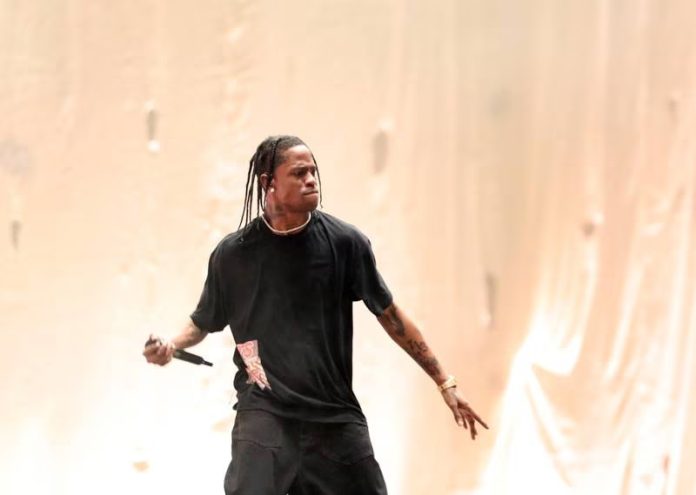 It was third time lucky for Travis Scott as he finally returned to Abu Dhabi for a blowout set on Saturday.
Having been forced to unexpectedly cancel his Abu Dhabi Formula One after-race show in 2019, as well as his rearranged performance the year after owing to Covid-19 restrictions, the American rapper arrived as the headliner of the inaugural Wireless Festival Middle East.
True to form, he delivered an explosive show at Etihad Park, Yas Island — blending surreal stage settings with his raucous onstage temperament.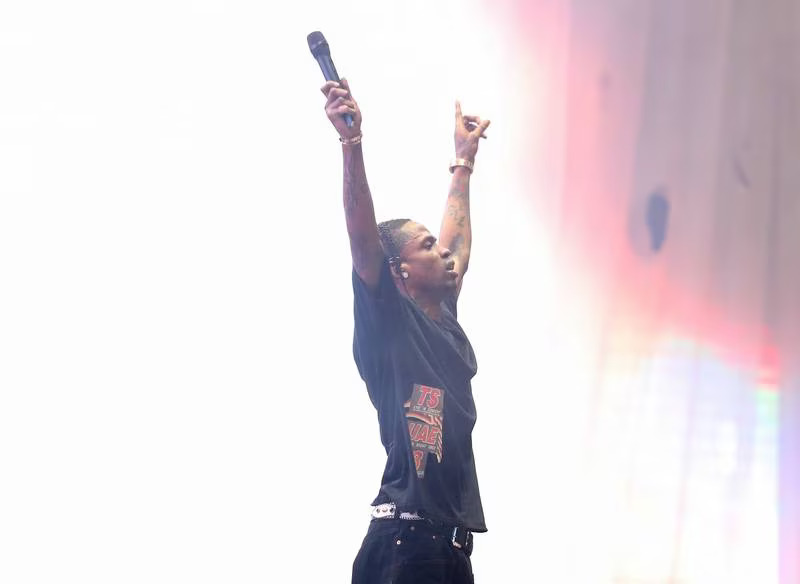 Crowds trickled into the festival from 2pm to see fellow rappers including M.I.A. and Roddy Ricch on the bill — the latter replaced Lil Uzi Vert who pulled out at the eleventh hour for unknown reasons. Across the two stages, the likes of rising Egyptian star Wegz, Black Sherif, K-Trap and DizzyTooSkinny also played.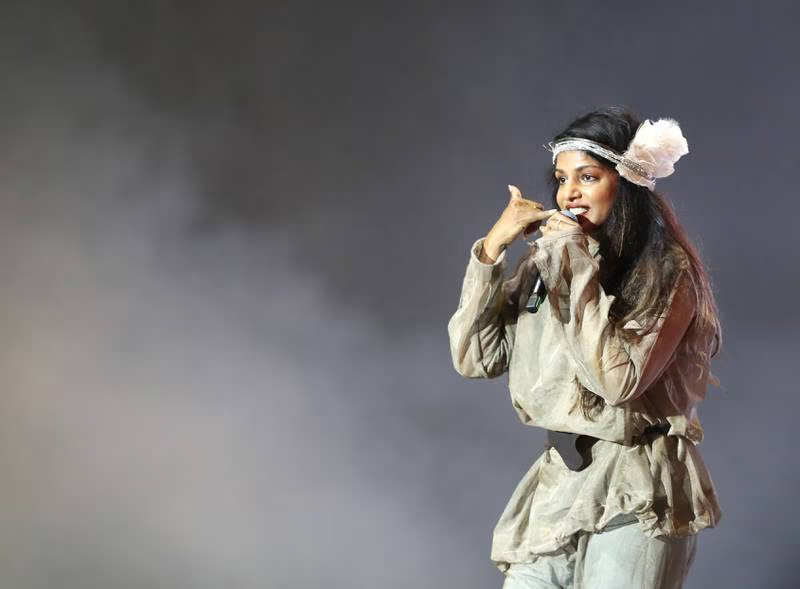 However, the electric atmosphere had been building for more than eight hours for one man only. And by the time Scott appeared on stage — amid a cacophony of bass, strobes and smoke — it could only mean one thing: mosh pit.
During openers Hold That Heat and Highest in the Room, Scott thundered around the stage as loyal fans — none too posh to mosh — mirrored him below.
Anyone who has seen his Netflix documentary Travis Scott: Look Mom I Can Fly will know how his shows are built around him flying through the air above thousands of fans ricocheting and clattering into one another beneath. While the title actually alludes to his soaring career that is encapsulated by his performance on top of a suspended eagle platform at the 2017 MTV EMAs, it's a fitting metaphor for his penchant for stage diving into mosh pits.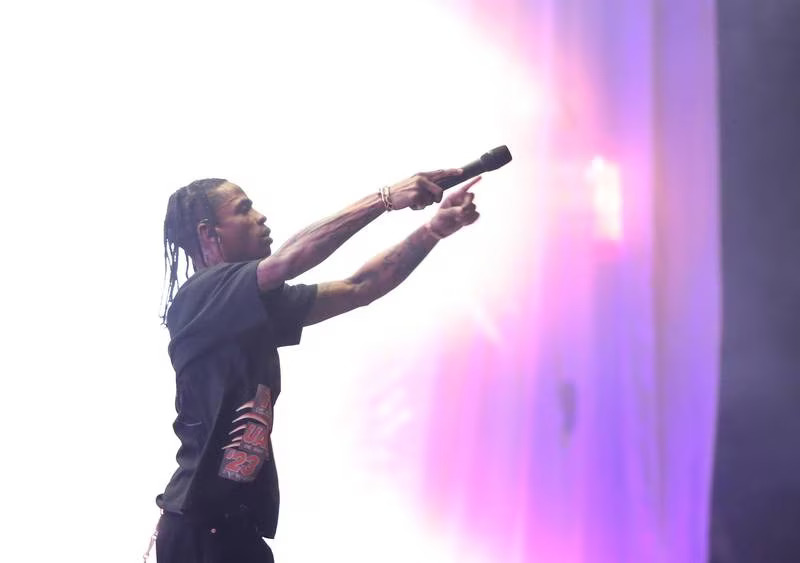 However, the only sign of the spectacle was the screeching eagle sound effect that rang out every few minutes as he managed to stay away from crowd-surfing all night. Gimmicks aside, Scott deserves credit as a generational heavyweight.
I grew up in the era of Snoop Dogg, Dr Dre and Eminem, whose raps and lyrics will remain untouchable. However, none of them could ever have delivered a set like Scott.
It's not hip-hop, it's metal. Pure, energetic rebellion even if it is packaged differently, with long hair and guitars making way for iPhones and TikTok routines. Scott simply never runs out of steam, he's a one-man hurricane.
There were plenty of flames and smoke, and exhilarating visuals with every song such as the genre-bending Stargazing, from 2018's Astroworld, performed in front of a kaleidoscopic wall of digital art. It has to be one of the best this well-worn stage has seen.
Since Astroworld, from which he also performed Butterfly Effect and No Bystanders, his career has probably only been superseded by Drake and Kendrick Lamar.
Way Back, from 2016's Birds in the Trap Sing McKnight, was followed by a back and forth of old and new — with 2020's The Scotts, originally recorded with Kid Cudi and a nod to the "Scott" name they share (Kid Cudi's real name is Scott Mescudi), a highlight of the 90-minute set.
This Scott, however, really is at the top of his game. Yes, it was worth the nearly seven-year wait and yes, he really can fly.