With onscreen work slowing down in the US, many celebrities decide to fly to the world's luxury capital, Dubai, where the sun is always shining and the sky is always bright.

That is especially true for global superstar Will Smith, after all, the I Am Legend actor considers Dubai his favorite place on earth. Will Smith has been spotted at Dubai's Nad Al Sheba Sports Complex grabbing a Starbucks with Russian Ultimate Fighting Champion Khabib Nurmagomedov.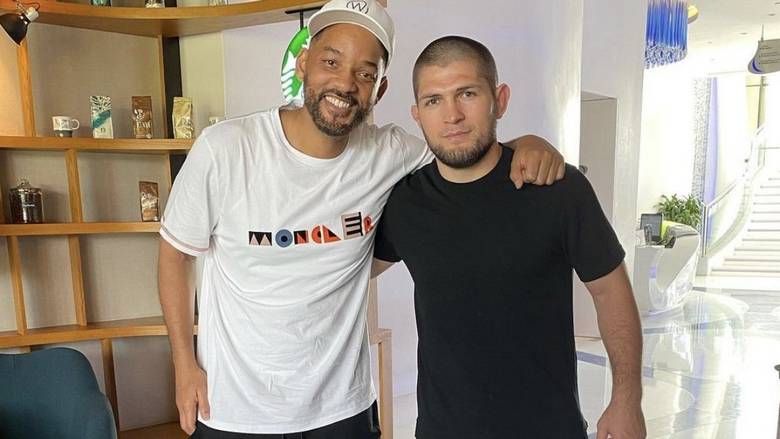 Smith, having previously been pictured with Lewis Hamilton in Abu Dhabi to great fanfare, appeared on Nurmagomedov's Instagram feed. Nurmagomedov wrote "Met the Hollywood legend @willsmith" in Russian. "He said that he would love to come to Dagestan." The 32-year-old athlete lives in the Russian republic.
Written By: Majid Alhusseini