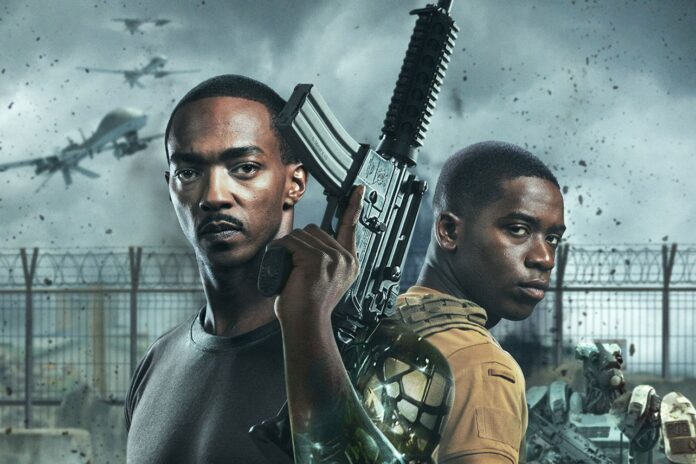 Up and coming actor and "Snowfall" star, Damson Idris, catches his big break with a starring role in the new Netflix film Outside the Wire, where he portrays Lieutenant Thomas Harp, a multi-layered & headstrong drone pilot ,alongside Anthony Mackie (The Falcon and the Winter Soldier) who portrays Leo.

Even though this is his first big budget movie, Idris is no stranger to complex and deeply memorable roles. He is the lead of FX's hit drama Snowfall, where he plays the complex and ambitious Franklin Saint, as he navigates the drug game in 1980's Los Angeles, during the crack epidemic.
In Outside the Wire, Harp goes on a journey throughout the film, at first he is a guy who sits in the chair all day, eating gummy bears, and fiddling with a joystick. He then transitions to being someone who saves the world.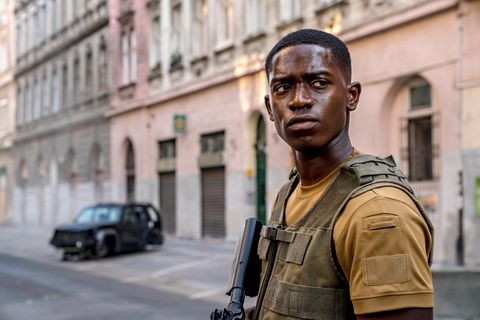 This was the first time that Idris played such a role, dealing with CGI, scenes with a high level of intensity and action and filming during the pandemic. The film was released on January 15,2021 and is available Exclusively on Netflix.