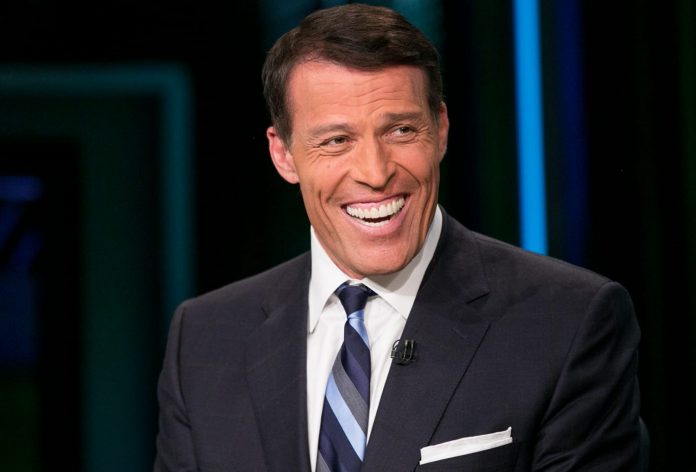 'Achieve the Unimaginable' welcomed over 10,000 participants and delivered a superstar line-up, featuring Tony Robbins, Alicia Keys, Prince EA and Nick Vujicic, for an unforgettable 10-hour-athon mega-event.
Members of the Ruling Royal Family, including HH Sheikh Mohammed Bin Rashid Al Maktoum, HH Sheikh Hamdan Bin Mohammed Bin Rashid Al Maktoum and HE Sheikh Nahayan Mabarak Al Nahayan were all in attendance.
Dubai, UAE (September 4th, 2019): The curtain has come down on the highly anticipated and hugely successful 10-hourathon edutainment mega-event, 'Achieve the Unimaginable', at Coca-Cola Arena. Organised by the Middle East's edutainment leader Najahi Events, which took place on Tuesday, September 3rd . Headliners Tony Robbins delivered over 4 hours of non-stop content along with a unique performance by Alicia Keys, and guest speakers Prince EA and Nick Vujicic, delivering a truly unforgettable experience for all in attendance.
His Highness Sheikh Mohammed Bin Rashid Al Maktoum, Vice President & Prime Minister of the UAE and Ruler of Dubai, His Highness Sheikh Hamdan Bin Mohammed Bin Rashid Al Maktoum, Crown Prince of Dubai and Chairman of the Dubai Executive Council, who sent out a tweet within minutes of attending, "with my father & more than 10,000 people at the largest motivational  event of its kind in the region, with world-renowned speakers setting to "achieve the Unimaginable. This is happening in Dubai, a city that transforms potential into creative energies and the impetus for success". His Excellency Sheikh Nahayan Mabarak Al Nahayan, Minister of Tolerance and UAE Cabinet Member, were all present at the learning and entertainment spectacular.
Speaking after the event, Founder & CEO of Najahi Events, Awfa Mustafa, stated, "This event is about how to achieve the unimaginable and that's exactly what we accomplished today with the the superstar line-up who came out to support my vision. After 3 years of Visulising Tony Robbins on my stage, we delivered a message that learning is for everyone at any stage of life, and the UAE is very capable of delivering this".
Founder & CEO of Attitude is Altitude and Life Without Limbs, Nick Vujicic then took to the stage to detail how he, as a person of determination, has found the strength to overcome major obstacles throughout his life.
Alicia Keys then gave a remarkable talk and special performance, as she helped to inspire, empower and motivate people to be their authentic selves.
Prince EA unleashed his unique brand of energy, creativity, inspiration and thought-provoking content, touching the hearts, minds and souls of the entire crowd in the process.
Tony Robbins' motivational masterclass followed, and the world's number 1 life and business strategist proceeded to help participants to unlock and unleash the forces inside them that can help in breaking through any limit to create the quality of life they desire.