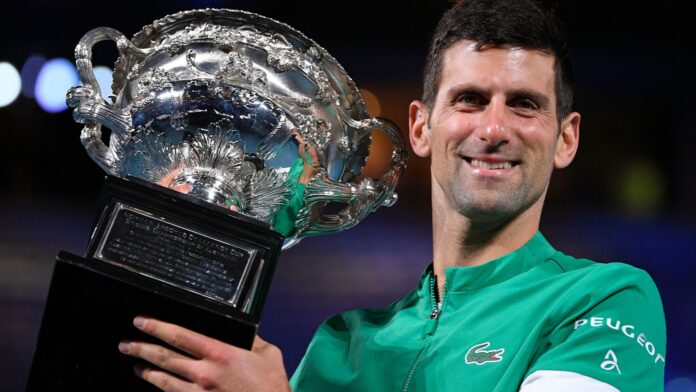 Novak Djokovic has officially secured his record ninth Australian Open title on Sunday with a final overhead backhand volley to defeat Daniil Medvedev. The title was also his 18th Grand Slam championship, inching Djokovic within two major title wins of tennis greats Roger Federer and Rafael Nadal.
Djokovic entered into Sunday's final game on a 20-match winning streak and in under two hours, came out victorious. Last year, Djokovic won his 17th major Grand Slam trophy at the Australian Open and had hoped that his victory would "set the tone for the rest of the year." Unfortunately, due to a mixture of questionable decisions and bad luck, it temporarily derailed the rest of his 2020 season. Not to mention, Djokovic tested positive for COVID-19 that year.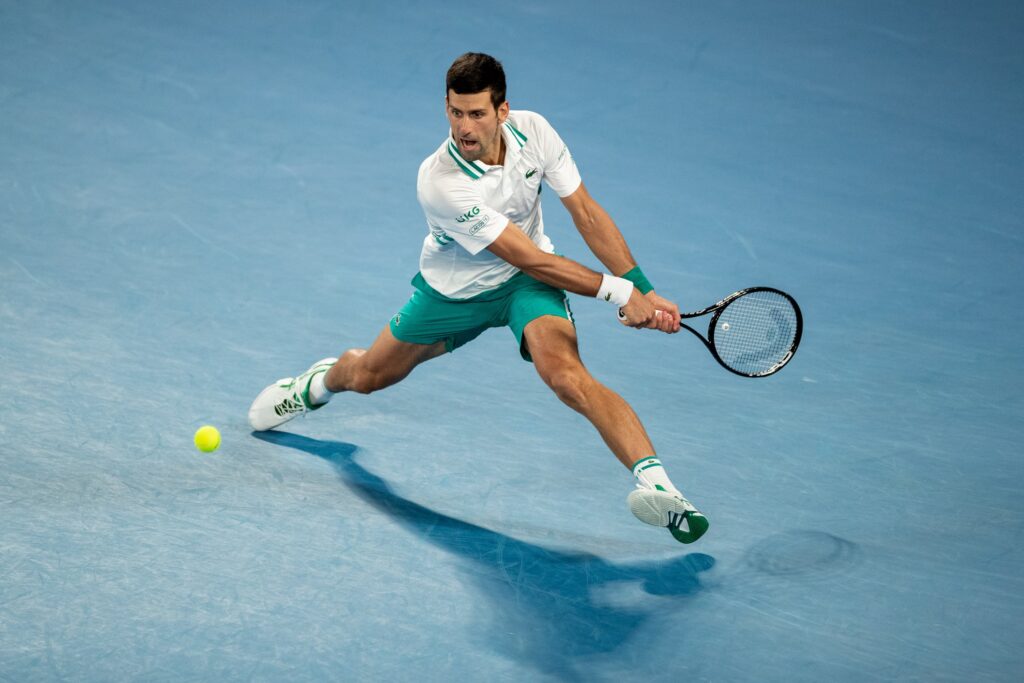 ESPN reports that Djokovic felt that this was, "Definitely, emotionally, the most challenging Grand Slam that [he] ever had, with everything that was happening — injury, off-the-court stuff, quarantines. A roller-coaster ride."
Djokovic also confirmed that he had indeed suffered a muscle tear, specifically an abdominal oblique muscle during the Australian Open. The 18-time Grand Slam champion initially thought it would unrealistic to play, however, since the pain was bearable, he was able to play through to his major win.
Aside from Nadal who has won at Roland Garros a total of 13 times, the Serbian athlete is only the second male in tennis history to win nine titles at a single Grand Slam championship.
ATP Tour recently shared Djokovic comments on the race towards World No. 1 stating, "Roger and Rafa inspire me. That's something that I've said before, I'll say it again. I think as long as they go, I'll go. In a way it's like a race [of] who plays tennis more, I guess, and who wins more. It's a competition between us in all areas. But I think that's the very reason why we are who we are, because we do drive each other, we motivate each other, we push each other to the limit."