Jay Z showed off his DJ skills at Kendall Jenner's 818 launch party, attended by Liam Payne, Winston Duke, Jose Andres and more, at the Atlantis Royal Hotel in Dubai.
As he performed behind the decks at the bash, which prohibited phones from the room, the 53-year-old rapper kept celebrities from Sports Illustrated Swimsuit model Melissa Wood Tepperberg to TikTok star Alix Earle entertained at the new Tao Club.
Kendall Jenner was celebrating her award-winning, alcohol brand being tapped as 'the new official tequila of the hotel.'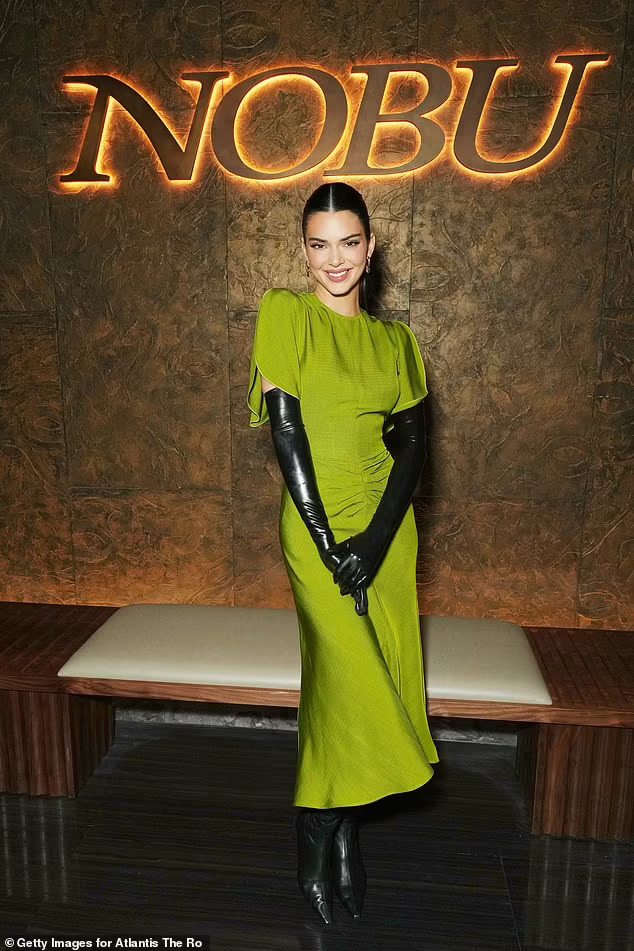 The source revealed that approximately '75 people' were in attendance as the Empire State Of Mind hitmaker played recorded music for the lively crowd,
At the event, The Kardashians star wore an an eye-catching, fitted green dress paired with stylish black gloves.
She donned an elegant, retro-inspired dress that contained short sleeves to show off the opera-length, pleather black gloves that were added for a fashionable touch.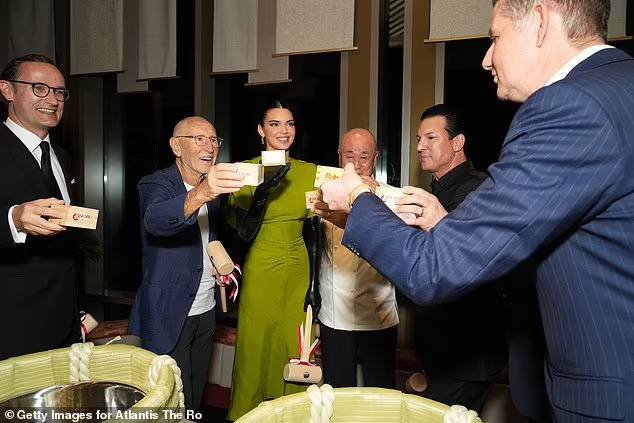 The stunning piece fell down past her knees, and clung to her toned frame, with the fabric becoming slightly ruched towards the middle.
In selfies on her Instagram, Kendall held her smart phone in her hand and faced the camera towards the mirror to showcase her entire ensemble for her 272 million followers.
The TV personality slowly walked towards the mirror, while holding a glass of delicious, white wine in her right hand.
Her brunette locks were parted in the middle and slicked back into a low, stylish ponytail.
Kendall opted for minimal accessories to allow the dress to be the main focal point, and added a pair of dangly, gold earrings for a flashy touch to the look.
The star's makeup was classically done, and comprised of a layer of black mascara along with smoky eyeshadow. She added a light, pink blush to better accentuate her cheekbones, and opted for a matching, rosy tint to her lips.
Once she finished approaching the full-length mirror, the supermodel quickly flaunted one of her favorite poses before the video came to an end.