Italy took the crown at the UEFA Euro 2020 championship match on Sunday, beating England on penalties.
This is Italy's first Euro win since 1968 on penalties. The match was determined by a penalty shootout, with Italian goalkeeper Gianluigi Donnarumma denying England's Bukayo Saka and Jadon Sancho, leading to a final score of 3-2.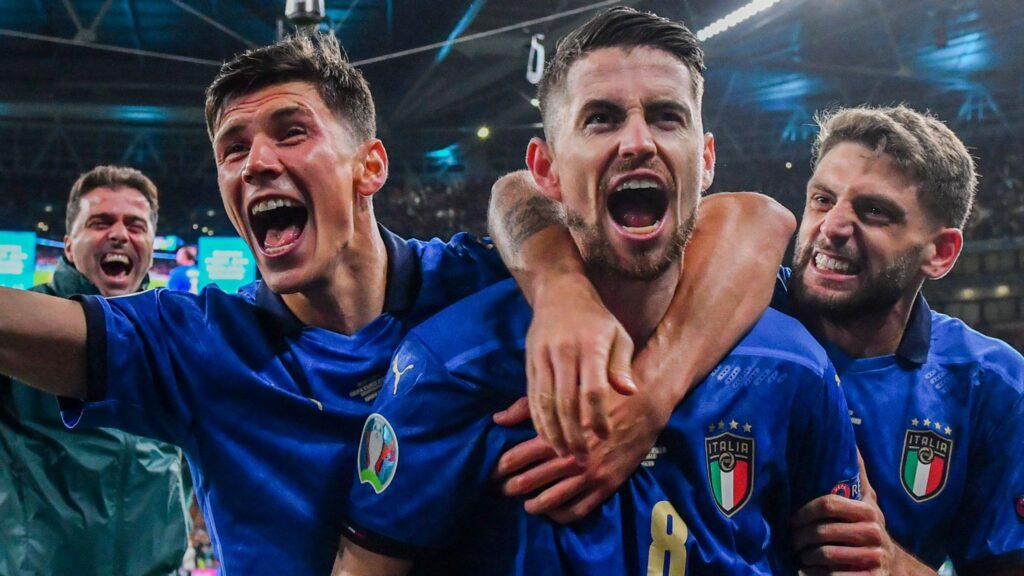 Italy joins Germany, Spain and France as winners of multiple Euro titles. Italy are 34 matches unbeaten since September 2018. Midfielder Jorginho became the tenth player in history to win a European Cup and a European Championship in the same year,
The match took place at London's Wembley stadium, where about 60,000 fans were allowed to spectate, according to NBC News. 
England captain Harry Kane told BBC One that he was proud of his team. "I couldn't have given more. The boys couldn't have given more. Penalties is the worst feeling in the world when you lose. It wasn't our night but it's been a fantastic tournament and we should hold our heads high."
This year's games were action-packed from the start: Denmark midfielder Christian Eriksen collapsed in Copenhagen's Parken Stadium during an opener against Finland, Cristiano Ronaldo set an all-time record for most goals scored during a championship game, while England faced a UEFA charge after a fan shined a laser pointer at Denmark goalkeeper Kasper Schmeichel during the semi-final.