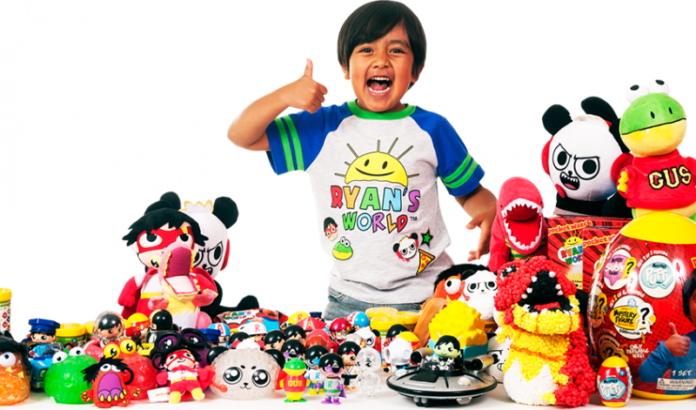 9-year-old Ryan Kaji has been named the highest-paid YouTuber of 2020 by Forbes for the third consecutive year.
According to reports, the young content creator made $29.5 million USD — $3 million USD more than last year — and garnered a total of 12.2 billion views with 41.7 million users. He's known for his DIY science experiments, family storytime and and toy unboxing videos, but he made a majority of his earnings from licensing deals for over 5,000 Ryan's World merchandise. The items range from bedroom decor to action figures, masks and walkie talkies, and are sold at Target, Amazon and Walmart.
Following Kaji at No. 2 is Jimmy Donaldson, better known as Mr. Beast, who earned $24 million USD from his stunt videos and merchandise line, then the five-man group Dude Perfect with $23 million USD. At Nos. 4, 5 and 6 are Rhett and Link with $20 million USD, Markiplier with $19.5 million USD and Preston Arsement with $19 million USD respectively. Six-year-old Nastya enters at No. 7 as both the youngest and the only woman to make it to the top 10, making $18.5 million USD, while Blippi, David Dobrik and Jeffree Star close out the top 10 with $17 million USD, $15.5 million USD and $15 million USD.