Despite the build-up behind the Floyd Mayweather vs. Logan Paul main event at the Hard Rock Stadium in Miami, Florida, the unsanctioned exhibition bout went eight disappointing rounds.
Wearing 10-ounce gloves for the eight, three-minute round fight, the two fighters tried to put on a display for fans but unfortunately the bout ended without a knockout or knockdown.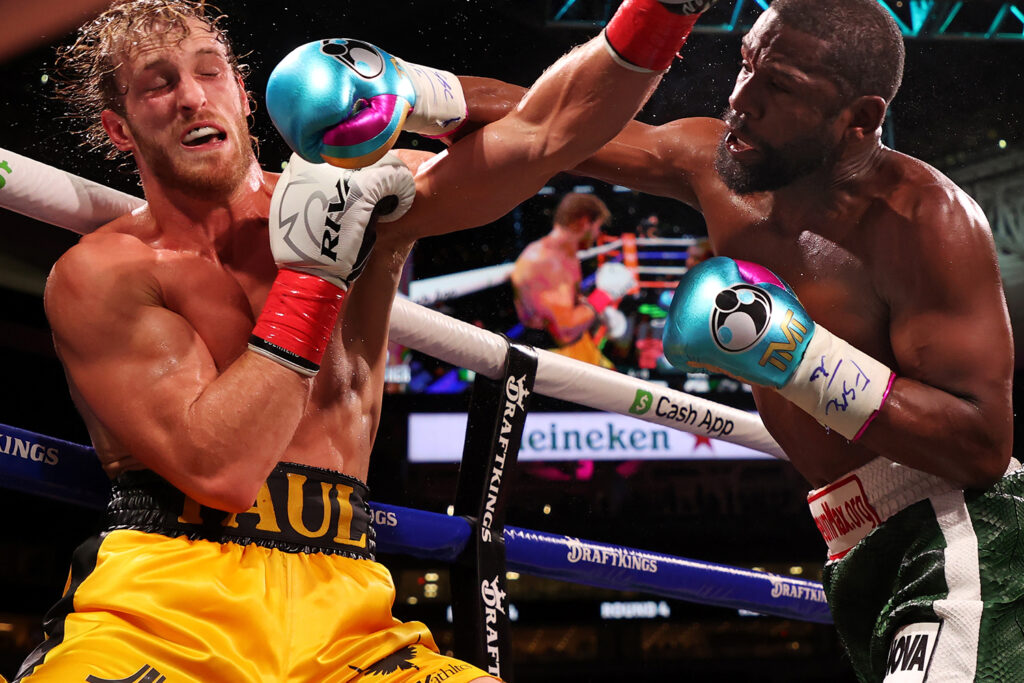 Throughout the fight, Mayweather showed his signature evasive style while Paul battled with stamina issues. The earlier rounds saw some signs of competitiveness but as the fight went on Paul began to tire relying on tie-ups to keep going. Ultimately, Mayweather's skills allowed him to dictate most of the fight slipping jabs and landing left hooks and counter rights. By the seventh round, the crowd began to boo, voicing their disappointment with the way the fight was going.
In the post-fight interviews, Floyd Mayweather noted his age pointing out he can still keep up with the younger and heavier boxers, while sharing that Logan Paul was a better boxer than he expected. Logan took the chance to share his excitement about being able to last all eight rounds against the boxing icon.