The Etihad Rail project began in 2009 and the first phase, which covers a stretch of track between Shah and Habshan to the port of Ruwais in the Al Dhafra Region of Abu Dhabi, became operational in 2016.
Since opening, it's already ferried about 36.9 million tonnes of granulated sulphur. We hear you. That isn't the most glamourous cargo in the world. We'd love to say it was diamond studded helicopters or fictional Belgian detectives solving elaborate 'whodunnits', but the important thing is that these are rail journeys that have translated into removing two million truck trips from the road.
Etihad Rail has key partnerships with the Department of Culture and Tourism — Abu Dhabi (DCT Abu Dhabi) and the Environment Agency – Abu Dhabi (EAD) to help ensure minimal wildlife and heritage disruption occurs from the track's construction.
The Al Maha Forest area for example is home to a number of important species in the UAE, including the Arabian oryx, antelopes and bustard birds. Located in Abu Dhabi, the forest stretches over 5.5km alongside the Package B route and will hopefully afford some incredible animal spotting opportunities along the way.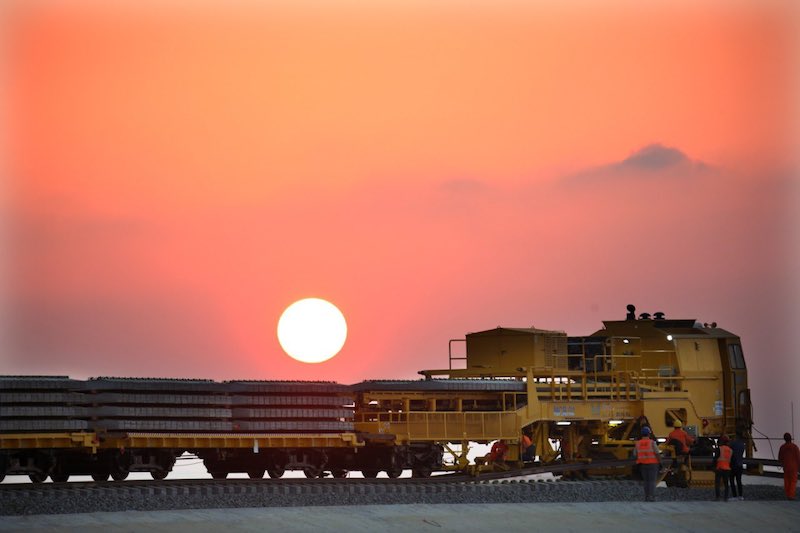 Etihad Rail avoids crossing breedings sites; it uses noise control tech to limit sound levels, and has committed to only using the horn in emergencies; there's a vegetation replanting scheme; the track is lined with special fencing and has made provision for 10 camel underpasses, 22 gazelle underpasses and 78 reptile underpasses so far; the locomotives also conform to Tier 3 (EPA) engine emission levels, which is a good thing for everyone.