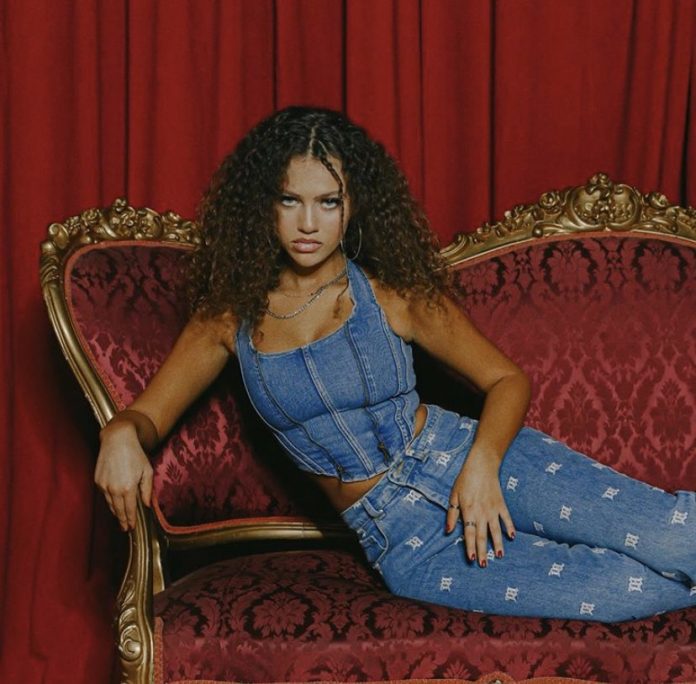 Palestinian-Chilean singer and songwriter Elyanna is an upcoming artist whowas discovered on Instagram at 15 by Grammy Award-winning singer and songwriter Nasri and soon thereafter by Massari and Wassim "Sal" Slaiby, who manages The Weeknd. They joined forces, with both Nasri and Massari serving as her mentors.
Elyanna has a natural ability to adapt with different genres and styles.

We caught up with Elyanna on getting to know more about her side on how she started a her music journey.
1. Elyanna, you have a very unique tone to your music. When did you first discover that? When did you make the decision on continuing to make music as a career?
– I discovered that I could sing when I was 7 years old at home with my family. I was singing an Adele song and my brother, Feras, overheard me. From that day on we started rehearsing shows as if we were on stage, doing photoshoots for fun, and I would even sing while he played the piano. Till this day, we still work on perfecting our performances and bringing our creativity to life. The best part is that my family supported us every step of the way.
2. How would you describe your tone and style of music?
-My music is influenced by both Arabic and American cultures so when blended together, you get this new sound of arabic music. I'm proud that my songs can represent our culture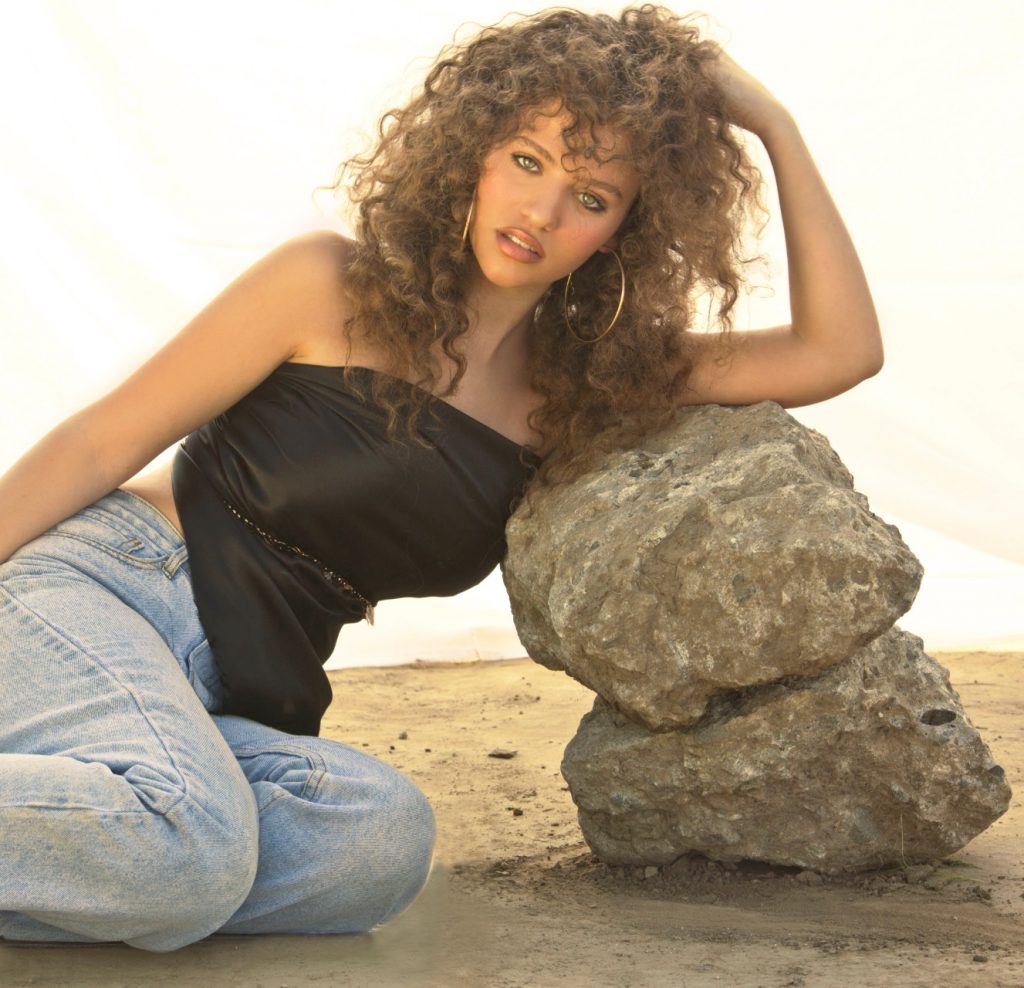 3. You recently released your EP "Elyanna" Tell us more about it?
-My EP "Elyanna" is very special to me because not only is it my first project ever, but I began working on it when I was 15. I learned a lot about my vocal range and even more about myself.
It was emotional at times and a grew so much through the creative process. I have a lot of great memories from putting it together, I'm grateful to be able to share my art with the world.
4. Your music has a very arabic oriental melodious tune to it, Do you have any international musicians or Arabic musicians that inspire you? Why?
-I've been so inspired by different artist and styles such as Fayrouz, Beyonce, Freddie Mercury, The Weeknd, Etta James, Amy Winehouse, and Lana Del Rey. Each one of them have their own special sound that is known around the world.
5. I saw a post of you on your Instagram of you singing in English. Do you plan on making some songs in English as well?
-I grew up singing Jazz, R&B and many other english styles so it's possible to hear me singing English in the future. I love singing in Arabic, I love the style and it's what keeps me grounded to who I am.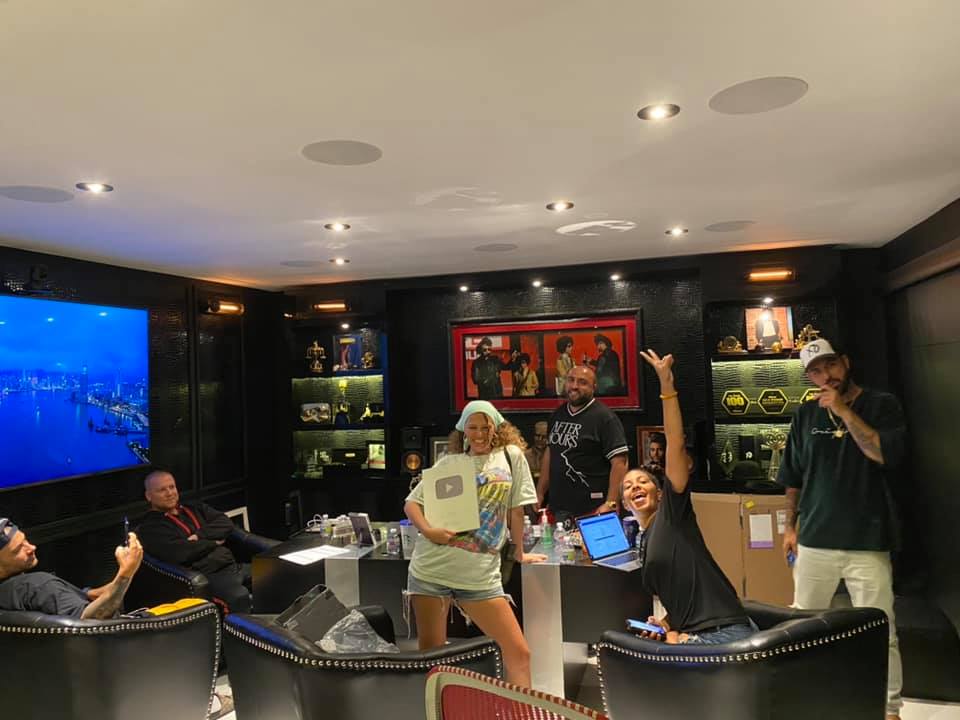 6. Now that you're part of SAL&CO family. Tell us the story on how did you get connected with Sal?
It's a great story because before we moved to the US, I always wanted to work with Sal. We met at Nasri's studio for the first time and I asked Sal if its cool to sing to him (which I did). From that day on, he believed in me and we became more than just a artist/manager relationship. I would say its more like a family!
7. What do you feel is the best song you've released and why?
-I love each of my songs for their own unique reasons. A very special song to me is "Oululee Leh" because it's something that my family and I have always gone through as immigrants.
8. When can we expect new music?
-I am always working on new music, especially now in quarantine, we're working at the little studio we have at home through FaceTime sessions. The songs we're creating are even better and my next project is in the works!
9. If you can have your fans remember one thing about you, what would it be?
-I want my fans to never forget that I am the Palestinian girl that's always sticks to her roots and culture no matter where she is.
10. If you had one message to give your fans what would it be?
-Though social distancing has us away from our friends and family, we will be reunited soon and I can't wait to meet you all! We will get through these challenging times together.
Watch Elyanna – Ana Lahale ft. Massari