After hinting about an upcoming performance in Dubai, huge international DJ, David Guetta, has confirmed he will be playing on the Burj Al Arab helipad this February 6 at 6pm.
The French mastermind behind hits such as Titanium, Love Is Gone, Without You and so many more took to Instagram to share a teaser video with his 8.6 million followers.
The star has already performed in Miami, Paris and New York City for his recent 'United At Home' performances. Now he's preparing fans for a concert 'in a city that is dear to my heart', right here in Dubai.
The project is in partnership with Dubai Tourism, Jumeirah, Unicef and Dubai Cares. The fundraising livestream will take place on Saturday February 6 at 6pm (UAE time).
David Guetta last visited Dubai in October 2018, where he performed to the crowds at former nightclub Base Dubai. The French DJ and producer has sold more than 30 million singles worldwide, working with an array of stars including Sia, Flo Rida, Avicii, Akon and The Black Eyed Peas.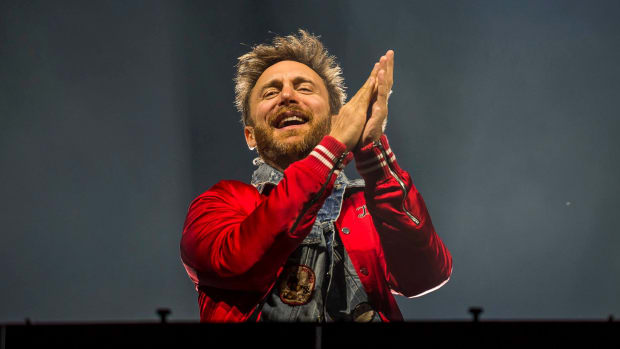 He's performed in Dubai a couple of times before, and reportedly has a place of his own in Dubai Marina. We look forward to finding out exactly what he has in store for us when more details are shared on the upcoming event.