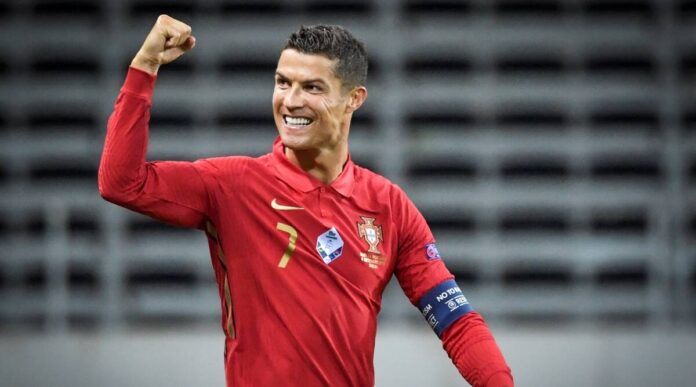 Big weeks for football heavyweights. Mere days after Messi moved to PSG — shifting loads of merch all the white — Ronaldo is confirmed to return to Manchester United.
Ronaldo got his start at Man U back in 2003, earning the Football Association Challenge Cup for the exceptional skill demonstrated in only his first year. Six years later, he was off to Real Madrid, followed by Juventus, where he's been since 2018.
According to ESPN's sources, Ronaldo is raking in €15 million (approximately $17.6 million) for a two-year contract that offers up to €8 million (nearly $9.5 million) in add-ons.
That's a far cry from the €94 million that Ronaldo scored with his initial Madrid deal. Then again, Ronaldo in 2021 isn't the same as Ronaldo in 2009. Like all sports, football is a young man's game and Ronaldo is 36 — fairly young by all conventional standards, but up there for a pro player.