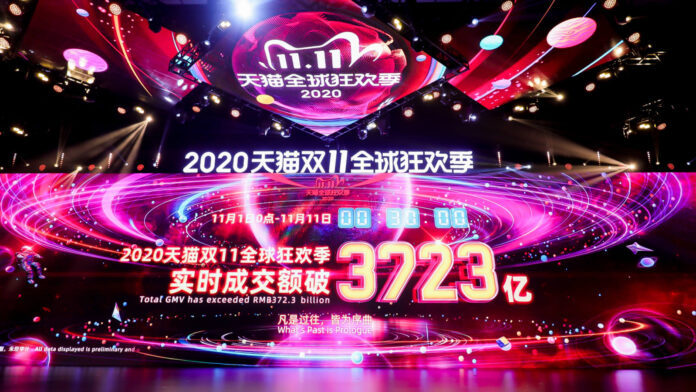 The numbers for Alibaba's annual Singles Day (11.11) sale are in. The tech giant has recorded a staggering ¥498.2 billion RMB ($74 billion USD) in gross merchandise volume as of Thursday.
This figure surpasses last year's total by almost 20 percent, in fact, the first half-hour of sales ($40.5 billion USD) blew by last year's 24-hour total ($30.8 billion USD). As a result of these numbers, many brands are jumping in on this festival with international brands like adidas, Nike, Apple, L'Oreal, Lancome, Swisse, and Shiseido all surpassing the ¥100 million RMB ($15 million USD) sales mark.
This year's most popular items sold include smartphones, facial masks/skincare products, vitamins, milk powder, and sweatshirts.