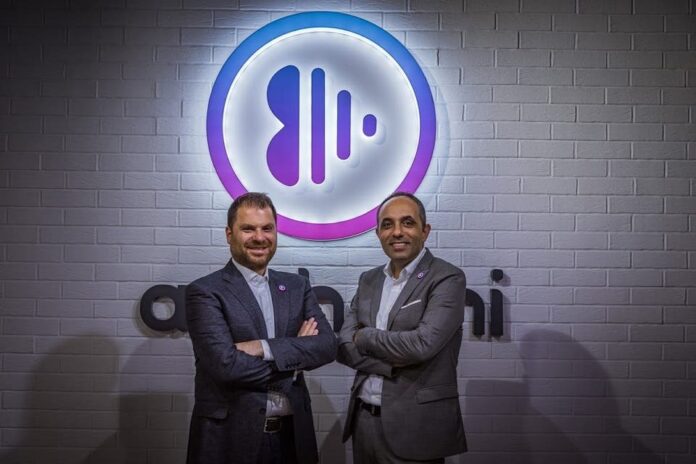 Anghami is a case study in how the music business is being gradually transformed from outside its core centers of New York, Los Angeles and London.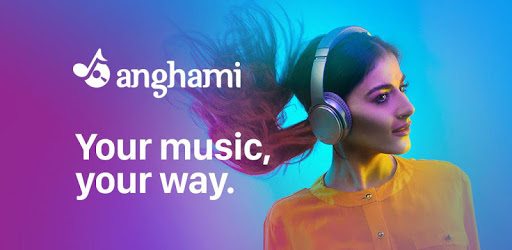 When Lebanese founders Elie Habib and Eddy Maroun began developing a digital music service back in 2012, they had relatively modest ambitions. At the time, the global digital market was dominated by Apple's iTunes Store, which had sold 20 billion songs by September that year; Spotify had launched in the U.S. just 12 months earlier. The founders wanted to build a product that re-created the record store or lounge experience, where users could share the music they loved with friends.
But in just a few years, their app, Anghami, now based in Abu Dhabi, has become a vital part of shaping the music business in the Middle East and North Africa (MENA) region. It has 70 million registered users and nearly 60 million songs in its library. It's also set to be the first Arab tech startup to go public on New York's Nasdaq stock exchange, thanks to a $220 million SPAC merger with Vistas Media Acquisition Company.
Anghami's trajectory has also been something of a case study in how the global music industry is being slowly transformed from outside its core centers of New York, Los Angeles, and London.
The majors — Universal Music Group, Sony Music, and Warner Music Group — spent most of the decade from the late 1990s to the late 2000s in a high-profile battle with internet-enabled music pirates in the United States and other Western markets. But in the Middle East — where the music industry consisted of indie labels, including Rotana Records, the region's biggest, and Sout El Hob records in Egypt, there were next to no digital options but piracy. "Our start was to out-pirate the pirates," Habib said. Piracy has been everything from people in the region still selling knockoff CDs to downloading music files off unlicensed websites.
Anghami licensed all of the music on its platform from launch. The company tried to lure customers by offering a deep catalog, smart song recommendations, and a good user experience at an affordable price — initially it was all free and ad-supported, until it rolled out a subscription service.
At the time, there weren't yet large libraries of digitized music from the region. Anghami worked with local label partners to build catalogs of songs from across the region as well as negotiate licenses with major international labels. Today, it has just under 60 million songs in its libraries and serves customers across the region, including its three largest markets of Egypt, Saudi Arabia and, the United Arab Emirates. Habib estimates just 1% of songs in global music libraries are in Arabic but said they account for over 50% of the songs streamed on Anghami every day.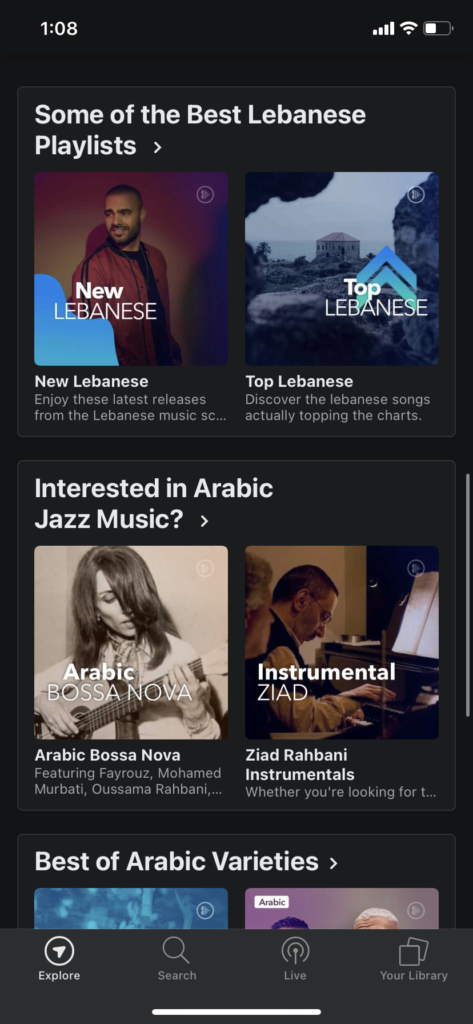 While the notion of a Spotify-like service from the Middle East serving the Middle East may not sound revolutionary, it's a departure from how the global music industry has worked so far. In a previous era, big labels spent much of their energy pushing Western hits onto emerging markets. Now the tide has shifted.
Music fans in the Middle East, Latin America, Asia Pacific and Africa will account for more than 70% of global subscriber growth for streaming services by 2028.
"We're at a point right now where the top regional services are responsible for 25% of the global paid subscriber base," said Michael Nash, executive vice president of digital strategy at Universal Music.
Research by U.K.-based Midia Research indicates a similar trend across MENA, Asia Pacific, Latin America, and Africa, which, they estimate, will account for 73% of global subscriber growth to streaming services between 2020 and 2028. "There's a competitive advantage for local players," said Midia Research's Mark Mulligan.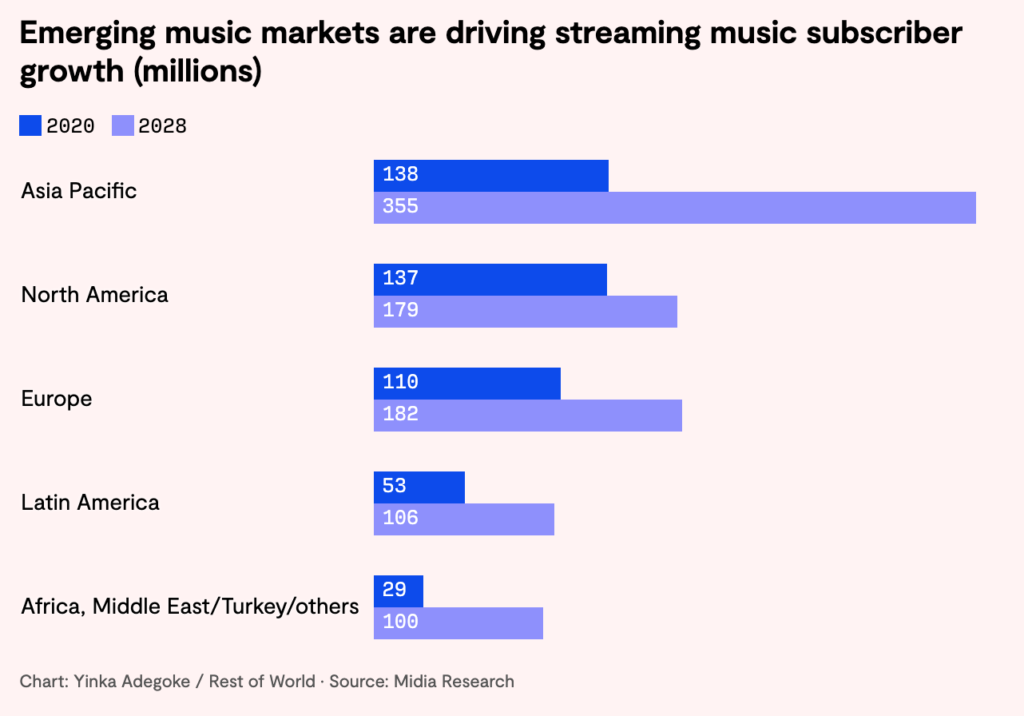 Those advantages include links with telco partners to help subsidize and promote music services (Anghami has 37 telco partners across MENA) but also deep relationships with artist communities, local media, and independent labels to get popular songs onto these services. It also helps to understand the local payment challenges in markets where credit cards and international payment services may still not be widely available. Boomplay, a music service that has been particularly successful in sub-Saharan Africa, has benefited from being the default service on Transsion phones, the most popular handsets in the region. Boomplay is a joint creation of Chinese tech players Transsion and NetEase. "A brand-new music business is being built in these markets," said Mulligan.
This fast-growing market is driven by a confluence of factors, including the explosion of digitized local music, relatively cheap smartphones, and improved access to the internet. "We saw that in India, when reduced data costs quickly enabled digital services to sign up many more music fans," said Alfonso Perez, president of emerging markets at Warner Recorded Music.
Pricing subscription services can prove to be its own challenge. That's because the average revenue per user (ARPU) in developing markets is three to five times smaller than in the U.S. and Europe, says Midia.
Spotify, which is the global market leader, has rolled out in 99 countries in the last two years. The company's head of new markets, Niklas Lundberg, says it has to take into account the "share of wallet" for local consumers before it sets prices in each market. Subscribers on Spotify India pay between $1.63 and $2.00 per month, compared with $9.99 in the U.S. or $13.77 in the U.K. Indian rival JioSaavn charges $1.35 for its Pro service. Anghami charges $4.99 a month for its premium service in most of the region but just $2.49 in Egypt.
Paid subscriptions are not an easy sell in many parts of the world. Although Anghami announced it has 70 million registered users, the company confirms it it has just 1.4 million paying users. "We believe our biggest contribution to the industry so far has been educating consumers here about paying for content and the idea of subscription," said Habib. "When we started, some even thought it was a scam to charge every month."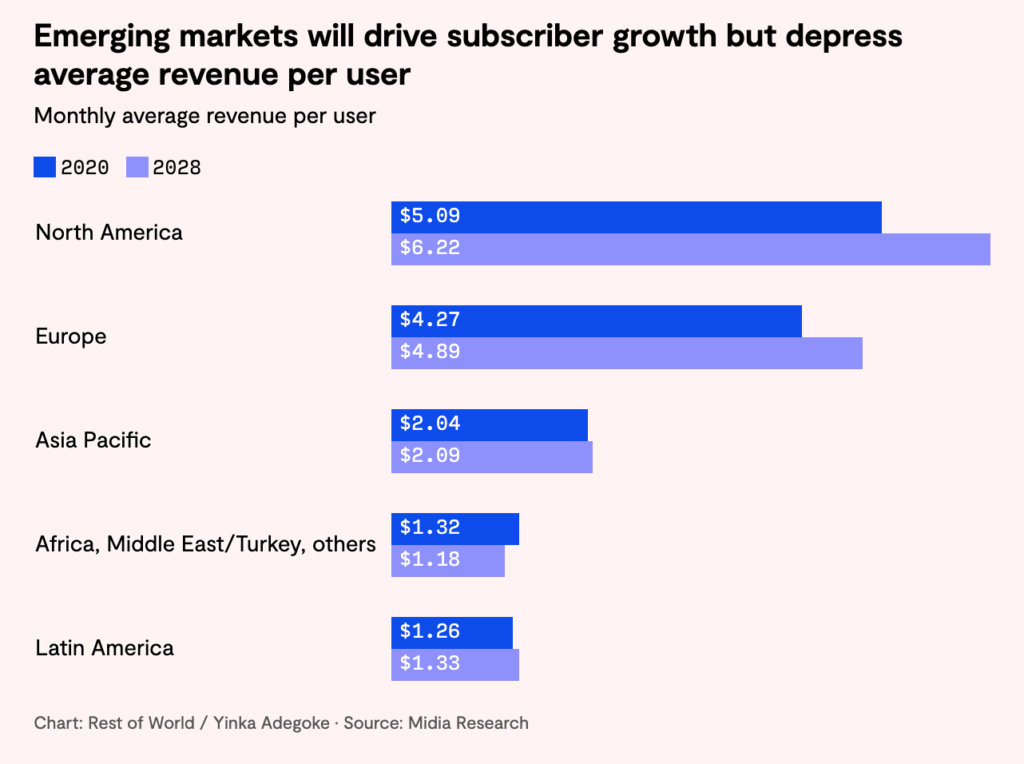 In Anghami's SPAC listing announcement, the company's enterprise value of $220 million was based on 2.5 times 2022 estimated revenue, implying it expects to bring in around $88 million next year.
Mulligan says that the success of services like Anghami, Boomplay, and JioSaavn is the start of a "cultural rebalancing" of an industry that has been dominated by U.S. and U.K. hits.