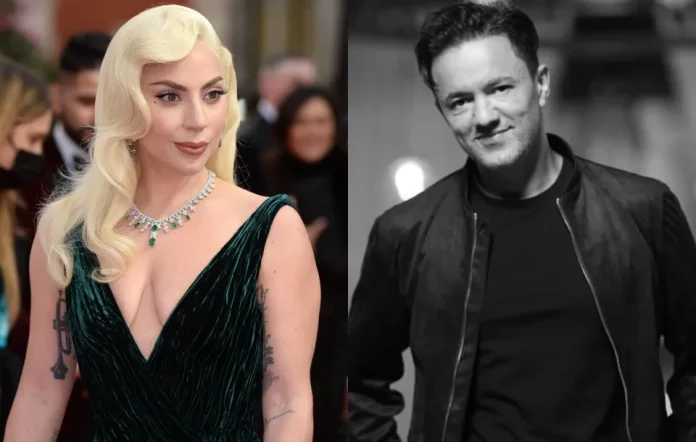 The producer RedOne, who worked with Lady Gaga on some of the most formative music of her career, has said he's keen to team up with the singer once again.
The Moroccan-Swedish producer, real name Nadir Khayat, produced Gaga songs such as 'Just Dance' and 'Poker Face', which went on to become some of the biggest hits of her career.
He also worked on 'Alejandro' and 'Bad Romance', but has not collaborated with the US powerhouse since the release of 2016's Joanne.
Speaking to Rolling Stone UK, RedOne explained that he'd been keen to link up with the singer once again.
"Of course I'd like to work with her. She's a dear friend of mine and I've always loved her. What we've done is history," he said.
"Those two albums, The Fame & The Fame Monster were out of this world. Of course we went on to do Judas and Joanne, but what we did together on those first two albums was very special. They've got a place in pop culture forever and I'd be open to working with her, it's just that now I'm between LA and Dubai and we haven't found that time to connect."
Opening up on that connection, he added: "When making music we have to be connected, with those albums we were seeing each other every day and travelling together. I love her and if the opportunity allows, we'd do some more incredible music."
RedOne added that he still speaks to Gaga occasionally over text, but the pair have not met up in a while.
The producer, who is now FIFA's Creative Entertainment Executive was speaking to Rolling Stone UK to promote the release of 'Dreamers', the official World Cup anthem for 2022 featuring the vocals of BTS singer Jungkook.
"Making that song has been like a team effort. There was a lot of love and trust, it was an incredible experience and you can hear the culture and traditional rhythms of Qatar mixed with global pop. It's come from here to the world," he said.
He also reacted to criticism of the tournament – with Qatar facing backlash for the alleged deaths of thousands of migrant workers while constructing stadiums, as well as the outlawing of homosexuality.
There's always going to be criticism, but in general I've only seen love towards the song and the World Cup, he added. The streaming numbers are proof that he's done the right thing by bringing people together through music. It's the first time an Asian artist has done the song. No one expected Jungkook to sing that song, but it's worked a whole lot better than I thought."