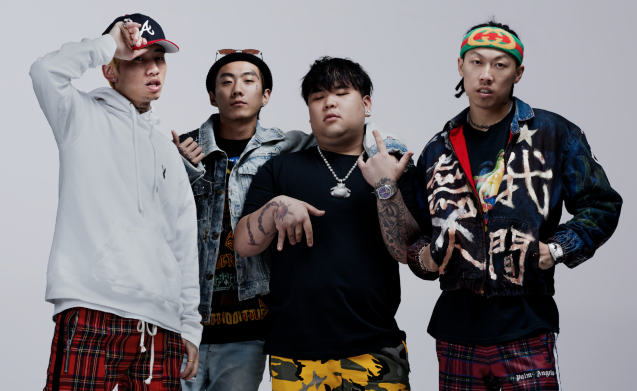 The Higher Brothers are a Chinese hip-hop group from Chengdu consisting of members MaSiWei , DZknow ,Psy.P and Melo.

On Thursday, the Chinese rap group released their 14-track Five Stars project, with assists from Ski Mask the Slump God, Denzel Curry, Soulja Boy, Schoolboy Q, and J.I.D, as well as fellow 88 Rising affiliates Rich Brian, NIKI, and KOHH.
Recently, they have released their new music video :
Higher Brothers – One Punch Man feat. Ski Mask the Slump God & Denzel Curry
Within two years, Higher Brothers have achieved such a huge milestone in their music career. This is very interesting to see whats the future got hold for them and where they are going to be in the next few years
Their album is certainly within their reach and there will be thousands of fans ready to sing and scream their words back to them in both Chinese and English.
Fans can also catch the Higher Brothers on their world tour beginning next month. The 27-date trek start March 23 in the group's hometown of Chengdu, and will conclude Sept. 14 in Amsterdam. Check out the full Asia, Europe, and North America tour schedule below. Pre-sale tickets for the shows will be available at 10 a.m. on Thursday, Feb. 28. Public sale will go down at 10 a.m. the following day.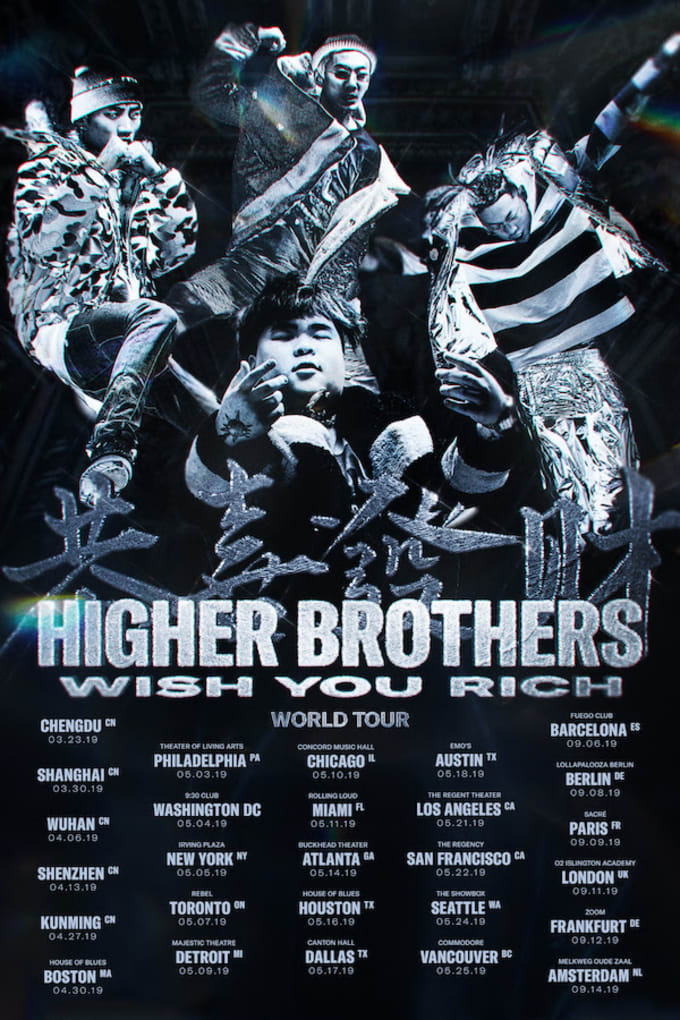 You can stream Five Stars now on all major streaming platforms.