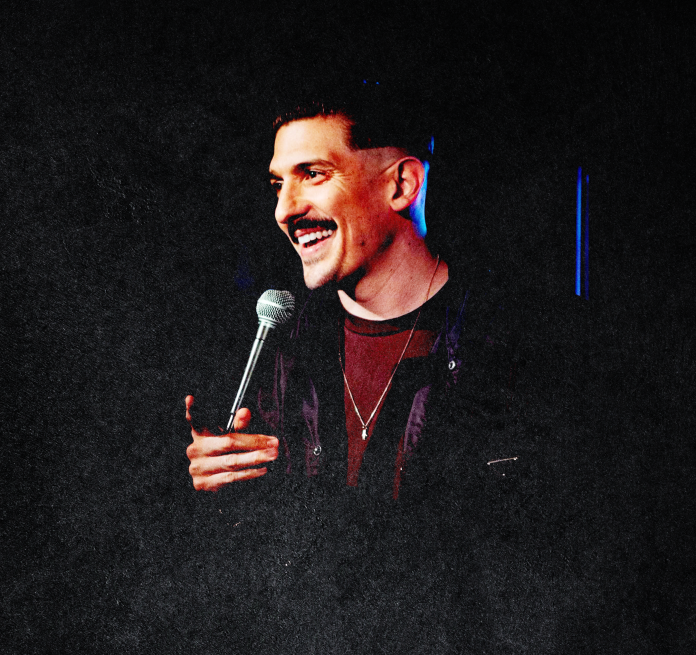 Prepare yourself for a night of rib-tickling hilarity and outrageous laughs as Live Nation Middle East proudly presents the internationally acclaimed stand-up comic and podcaster, Andrew Schulz, live at the Etihad Arena – Yas Island, Abu Dhabi, on October 22nd. Get ready for a never-before-seen journey through the complicated mind of Schulz, as he explores the realms of current events, politics, and the beautiful chaos of creating life.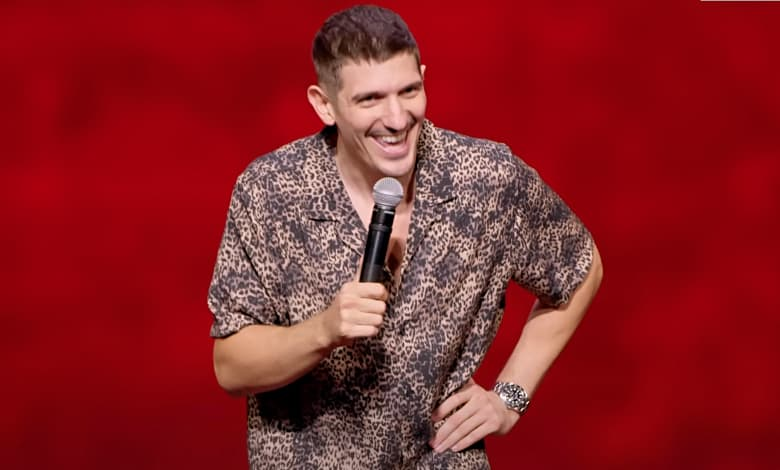 New York native and internationally touring stand-up comic and podcaster, Andrew Schulz is known for his hilarious and unfiltered comedy. Schulz capped off his last North American tour, Infamous, by selling out the 6,000-seat Radio City Music Hall twice in one night. In addition to the 150,000+ fans who came out to the tour, Schulz's stand up and podcast content receives 12 million views across YouTube, Instagram, and TikTok per week.
After rejecting creative notes on his recent special by the streamer, Schulz purchased the project back himself and distributed it through his own website and subsequently put it up on YouTube. 16 million views later, it is the most viewed comedy special on YouTube. His strategy of releasing his specials on YouTube and clips of his stand-up across social media platforms has become the new standard for comedians around the world.
Andrew also created and starred in Netflix's "Schulz Saves America," taking on 2020's most divisive topics in a fearlessly raw and irreverent four-part special. The special was inspired by his weekly 'Turn Your Phone' rants, which exploded during the pandemic.
In the podcast sphere, Schulz's wildly popular show, Flagrant, is viewed by 2 million devout fans per week. He also co-hosts Brilliant Idiots with legendary radio & television personality, Charlamagne tha God.
His acting works include starring in the remake of the classic streetball comedy White Men Can't Jump, which saw him sharing the screen with Jack Harlow. He also appeared in Netflix's romantic comedy You People, toplined by Eddie Murphy, Jonah Hill and Julia Louis-Dreyfus. Schulz will soon be seen alongside Snoop Dogg in the MGM football comedy, Underdoggs, as well as a drama titled, The Thicket, starring Peter Dinklage.
Nothing is off limits for Schulz, from culture to race to politics. His audiences are some of the most diverse among any working comedian, with fans vying to sit in the front rows of his shows to experience his merciless and masterful crowd work. There's only one rule at his shows—everyone gets these jokes.
Join Schulz as he takes you on a comedic exploration of existence in all its messy glory. With "The Life Tour," you're in for an evening of irreverent humour and astute insights that only Schulz can deliver. Get ready to laugh, think, and maybe even shed a tear – because that's LIFE.
Don't miss the chance to witness Andrew Schulz's incredible comedic genius and unparalleled charisma live at the Etihad Arena on October 22nd by heading over to www.livenation.me when tickets go on sale on August 4th.