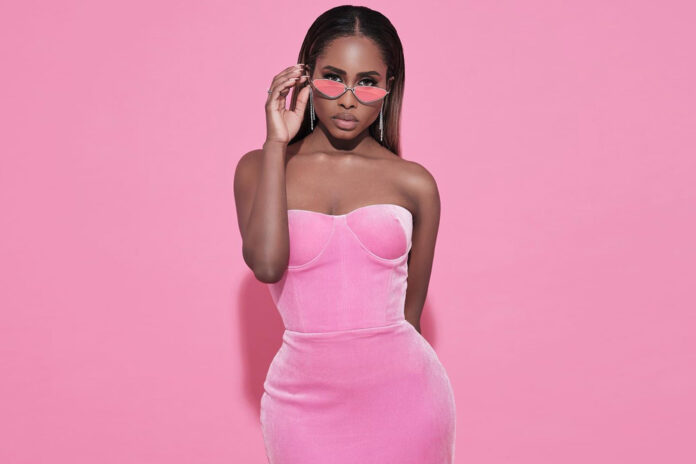 Looking to grow its share of the fast-developing Middle East music market, Warner Music Group has signed Saudi singer Dalia Mubarak, one of the country's biggest female stars and a leading voice among a new generation of progressive Arabic artists.
Terms of the deal were not disclosed. The signing — Warner Music's first Saudi artist signing since it began investing in the Middle East region about four years ago — caps a breakthrough year for 31-year-old Mubarak, who earlier this month won Best Saudi Arabian Artist at the Distinctive International Arab Festivals Awards (DIAFA) in Dubai and was featured this summer on the cover of Vogue Arabia.
Since releasing her debut single, "Turn The Table," in 2014, the singer's career has flourished in line with the gradual opening up of Saudi society following the appointment of Saudi Crown Prince Mohammed bin Salman in 2017, making him the de facto ruler of the oil-rich Gulf state. His reforms have helped modernize the country of 35 million people, where, up until a few years ago, concerts were banned and ultraconservative norms prevailed, including the segregation of unmarried men and women in public spaces. 
Historically rife with piracy, the Middle East and North Africa (MENA) market nearly doubled between 2019 and 2021, and it was the fastest-growing region in the world last year, with recorded music revenues up 35% to $89.5 million, according to IFPI. More than 95% of MENA revenues came from streaming, helping draw the interest of major record companies, which are increasingly looking to emerging markets to find new talent and, in turn, extend their labels' global reach. MENA's potential is vast, with a total population of about 430 million people, of which 55% are under the age of 30, according to the Organisation for Economic Co-operation and Development (OECD).
The Mubarak signing follows a series of investments and acquisitions Warner Music has made recently in the Gulf region. Last year, the company acquired a minority stake — reportedly worth around $200 million — in Rotana Music, the Arab world's leading independent record label, which is part of Rotana Group, owned by Saudi billionaire Prince Al Waleed Bin Talal.
In March, Warner completed the acquisition of Qanawat Music, a leading distributor across the Middle East and North Africa. WMG put roots down in the region in 2018 when it created Warner Music Middle East and opened an office in Beirut, Lebanon. 
Mubarak, who mostly sings in Arabic and has previously released music on Rotana, says she fulfilled a childhood dream by signing with Warner Music because of the opportunities and exposure it provides not just in her home country, but internationally as well.
"Everyone is now looking to what's going on in Saudi Arabia, how it's changed, and I want to be part of that change and show the world that we have good artists," Mubarak tells Billboard. "I want to be the bridge [between Saudi Arabia] and the international world."
Mubarak's music mixes contemporary R&B and Western-style pop with traditional Khaleeji music, incorporating Arabic instruments like duff drums and mirwas. She says the music, which promotes positive messages of female empowerment, reflects the progressive changes that have occurred in her home country.
The singer has built a large following in Saudi Arabia and the wider Arab diaspora with total YouTube views surpassing 350 million, according to Billboard's calculations (subscribers to her official YouTube channel stand at just over 600,000). Her most popular song is 2020's "Elly Yemshy 3ady," which was the artist's first single sung in the Egyptian dialect; it has generated more than 66 million views on YouTube.
The singer has just under 700,000 followers on Anghami, the most popular music streaming service in the Middle East with around 20 million active users, according to company filings. (Warner was unable to provide comprehensive streaming numbers for Mubarak.)
Mubarak has also performed at many of Saudi Arabia's biggest music festivals, including 2019's Jeddah World Fest, where she joined DJ Steve Aoki onstage at the event's close. (The festival also featured performances from Janet Jackson, 50 Cent and Chris Brown, and saw Nicki Minaj make international headlines when she pulled out of a scheduled appearance in protest against the Kingdom's treatment of women.)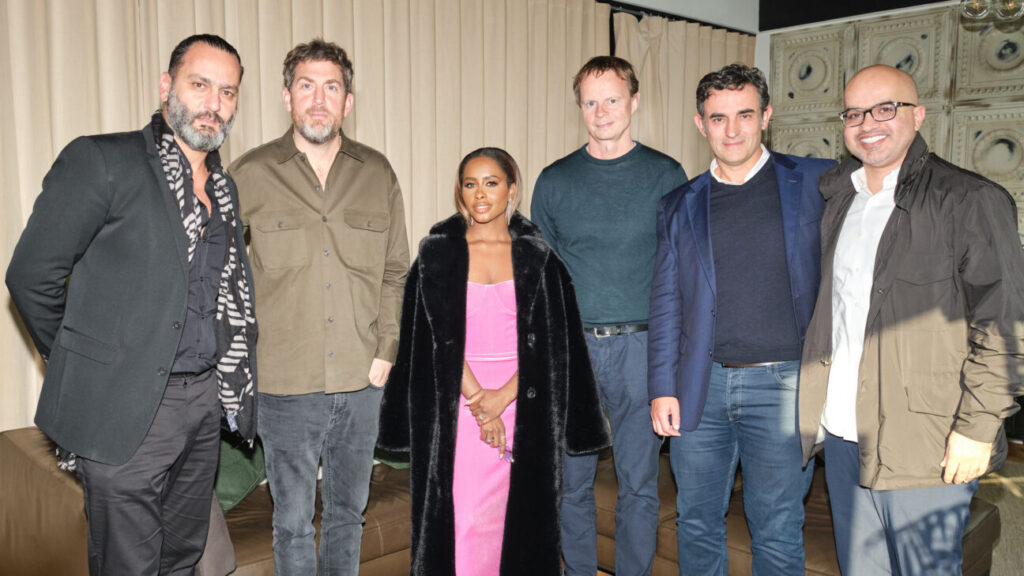 Max Lousada, CEO of Warner Recorded Music, calls Mubarak a "trailblazer for change," saying in a press release that she symbolizes "a new generation of female artists from the country who are rewriting the rules and winning fans across the region and beyond."
The singer, who has an American husband, divides her time between the Saudi capital city Riyadh and Dubai. "Other singers in the past were not as lucky to have this freedom and these opportunities that I'm now grateful for," she says.
Alfonso Perez-Soto, Warner Recorded Music's president of emerging markets, tells Billboard that the label intends for Mubarak to be the first of many artists Warner signs from the MENA region as part of its overall long-term strategy. Previously, WMG's focus has been on establishing itself in the region, "building the access to catalogs and distribution and gaining resources" so it is fully equipped to provide "the best tools" to help break and build lasting careers for Arabic artists like Mubarak.
Perez-Soto says the best of Warner Music's worldwide resources are being made available to help Mubarak establish an international career. That includes teaming the artist up with English producers and songwriters for a short run of demo recording sessions in London earlier this month.
The plan, says Perez-Soto, is that they will "create product and songs that will be appealing to the Western market," as well as cater to Mubarak's existing local fanbase by drawing on the Middle East's rich cultural heritage. Going forward, releases will vary between English-language songs and Arabic-focused repertoire.
Perez-Soto says he hopes giving Saudi artists like Mubarak a global platform will help bring about further change in a country that, while rapidly developing, still draws widespread condemnation for human rights abuses, including a ban on political protest and discrimination against women and marginalized groups.
"The situation is nowhere near close to perfect, but the country is making a very sincere effort [to change] in the right direction and we have to be part of enabling that effort and help that to happen," says the Miami-based executive.
"There is no hate in music," says Mubarak. "Music is something beautiful and it creates peace and hopefully we're going to be part of that." She wants to inspire other females in the Arab States, including her two young daughters, to follow in her footsteps. "I hope to be their voice," she says, "to motivate them and make their dreams happen."