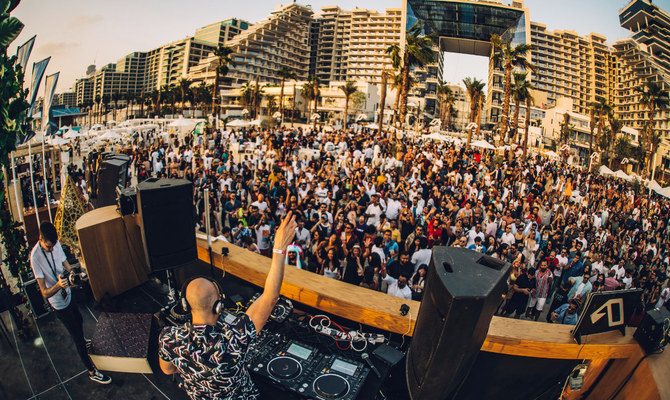 Dubai-based FIVE Hotels and Resorts has partnered with Warner Music Group to create record label, FIVE Music.
The hospitality group, which has hotels in Dubai and Zurich, aims to integrate the new record label into its "overarching ecosystem of entertainment, which has music at its very core," according to a company statement.
"FIVE's ethos revolves around first-in-class entertainment-driven destinations with our unique 'Vibe at FIVE' that attracts a global diaspora of music lovers," said Aloki Batra, CEO of FIVE Hospitality.
"It made perfect sense for us to align with global musical giant Warner Music Group when expanding our signature label, FIVE Music."
FIVE Music, in collaboration with Warner Music Central Europe, Dabruck Creative and its exclusive music publishing partner Warner Chappell Music, is celebrating the launch of the label by hosting a music writing camp from April 28 to May 14.
Held at its Palm Jumeirah hotel, the camp will bring together artists such as Robin Schulz, Space Motion, Franky Wah and Alle Farben, and writers such as Kiddo and Gez O'Connell.
The group is also committed to building a state-of-the-art music studio in its Palm Jumeirah hotel, which will serve as a collaboration space for producers, musicians and writers.
"From beachside to rooftop, there's no doubt that music runs through FIVE's DNA and therefore we can't wait to continue growing this division of our evolving portfolio to flourish alongside such a longstanding and respected musical hitmaker," said Kabir Mulchandani, chairman and founder of FIVE.