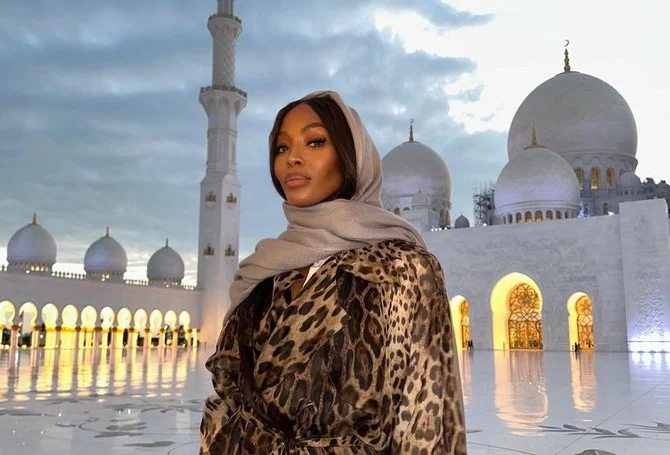 British supermodel Naomi Campbell was spotted in Abu Dhabi visiting the Sheikh Zayed Grand Mosque this week.
Campbell visited the mosque with her daughter. In some of the pictures she shared on Instagram, Campbell can be seen standing in one of the mosque's halls holding her little girl's hands.
"Splendor of Sheikh Zayed Grand Mosque," she wrote on Instagram to her 14 million followers. "Thank you (for the) breathtaking tour," she added, thanking her organizers.
Since announcing the arrival of her daughter in May 2021, Campbell has only shared a few images of her child.