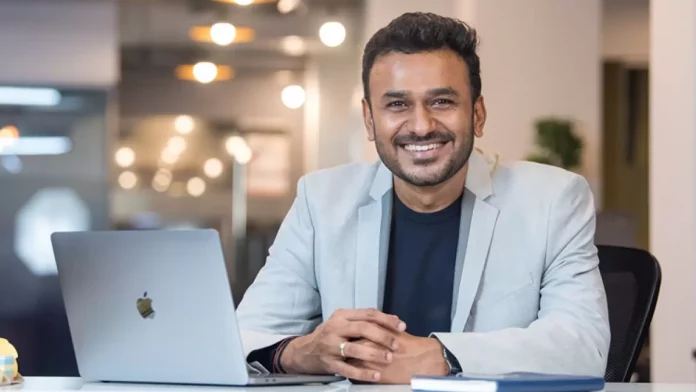 Established in April 2020, Warner Music India has quickly emerged as a prominent player in India's pop culture scene. With renowned domestic artists like Diljit Dosanjh, Armaan Malik, KING, Aastha Gill, Darshan Raval, Munawar Faruqui, and Srushti Tawade on their roster, the company has experienced impressive growth. Additionally, its international portfolio boasts notable achievements, positioning India as one of the top five countries for global sensations such as Ed Sheeran, Ckay, Dua Lipa, Alec Benjamin, and Masked Wolf, who have made significant strides on the charts.
Under the adept leadership of Jay Mehta, Managing Director for Warner Music India and SAARC, the label has witnessed unprecedented expansion, with its workforce growing tenfold in less than three years. Jay, a seasoned leader with extensive experience in the telecom and music industries, joined Warner Music India with a clear objective of establishing it as one of the nation's top three music labels. Despite the challenges posed by the pandemic, the label demonstrated resilience and determination.
Within just six months of its launch, Warner Music India achieved a significant milestone by securing a licensing agreement with Tips Music, a prominent domestic label with rights to a vast collection of soundtracks from iconic Bollywood movies of the '90s and 0'0s. This strategic move expanded the label's repertoire and broadened its appeal. Furthermore, the label forged partnerships to distribute popular regional-language music in India, catering to the diverse tastes of music enthusiasts. Recognizing the emerging genre of Indian folk music, Warner Music India established Maati, a specialized label dedicated to this genre.
In the Punjabi music scene, Warner Music India formed partnerships with Ziiki Media and Sky Digital, strengthening its presence in this vibrant musical landscape. Additionally, the label acquired a majority stake in DIVO, a prominent Chennai-based digital media and music company.
KING, 28 year old artist on the label's roster is a testament to the label's vision of building global pop stars. His achievements that include accumulating over 1 billion streams, and rapidly entering the Spotify TOP 200 charts along with securing a spot on the Spotify Viral 50 Global chart. Moreover, his subsequent release, "Maan Meri Jaan," became a beloved anthem that maintained top positions for 12 weeks.
Warner Music India's success in global music markets is further exemplified by breakthrough collaborative efforts. The label not only established its artists in the local music industry but also elevated their international presence. Collaborative crossovers like Diljit Dosanjh and Tory Lanez, Armaan Mallik and Ed Sheeran for the remix of "2 STEP," Diljit Dosanjh and Anne Marie for "Peaches," and KING with Nick Jonas for "Maan Meri Jaan (AFTERLIFE)" serve as evidence of the label's growing influence in the Indian Music Industry.
In a short span of time, Warner Music India has achieved its initial objectives, blurring musical boundaries along the way and this is just the beginning for Warner Music India, with promising prospects on the horizon.