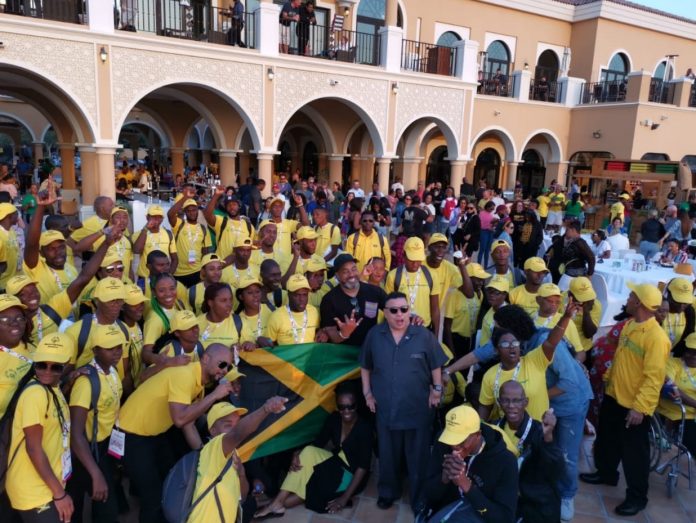 The Jamaican Special Olympics Team had a warm welcome to the UAE from Cool Runnings Events organizer Daron Williams who hosted the team at the Els Golf Club Dubai, helped by Jamaican Middle East Diaspora, the team arrived at the event after only being in the UAE 30 hours prior to the event after a 20h flight from Jamaica.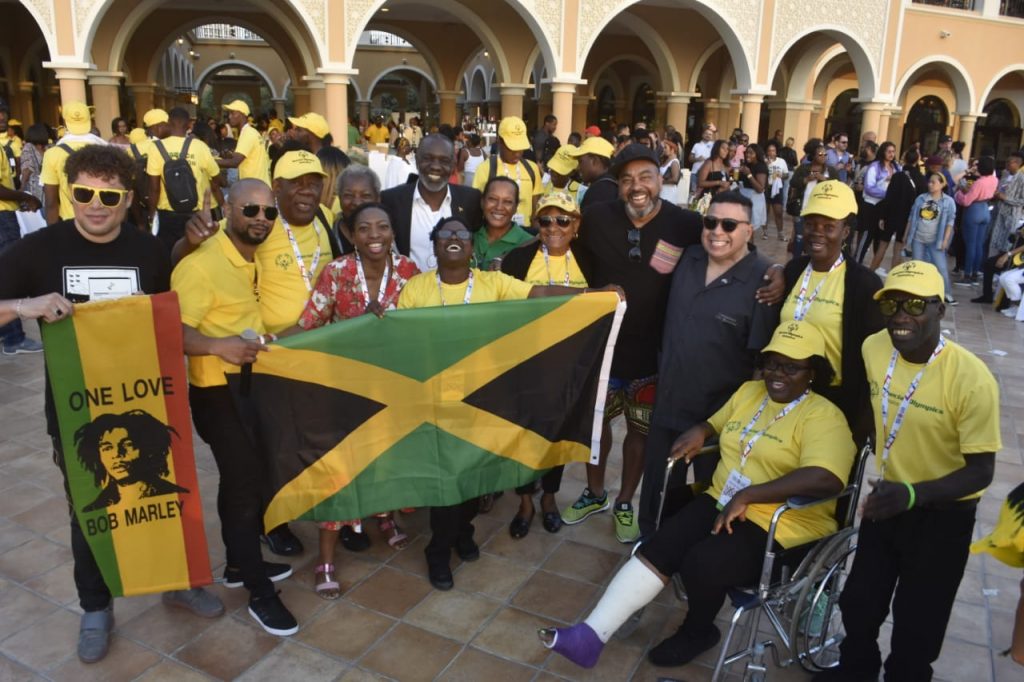 They were met by a cheering crowd of 600 people that turned out to support them, there was Jamaican food from Papa Burty's and Reggae Birds at this Caribbean themed Carnival Welcome, and the reggae Dj' Don Corneille of Redemption Lifestyle organised a line up of Jamaican Dj's to deliver a soundtrack that would later lift the roof off of the Els Club.
Mrs.Lorna Bell Executive Director of Special Olympics expressed her gratitude to all that had made the event happen and told her story of the journey to the World Games holding back tears of joy as she expressed how hard the team had worked to be here.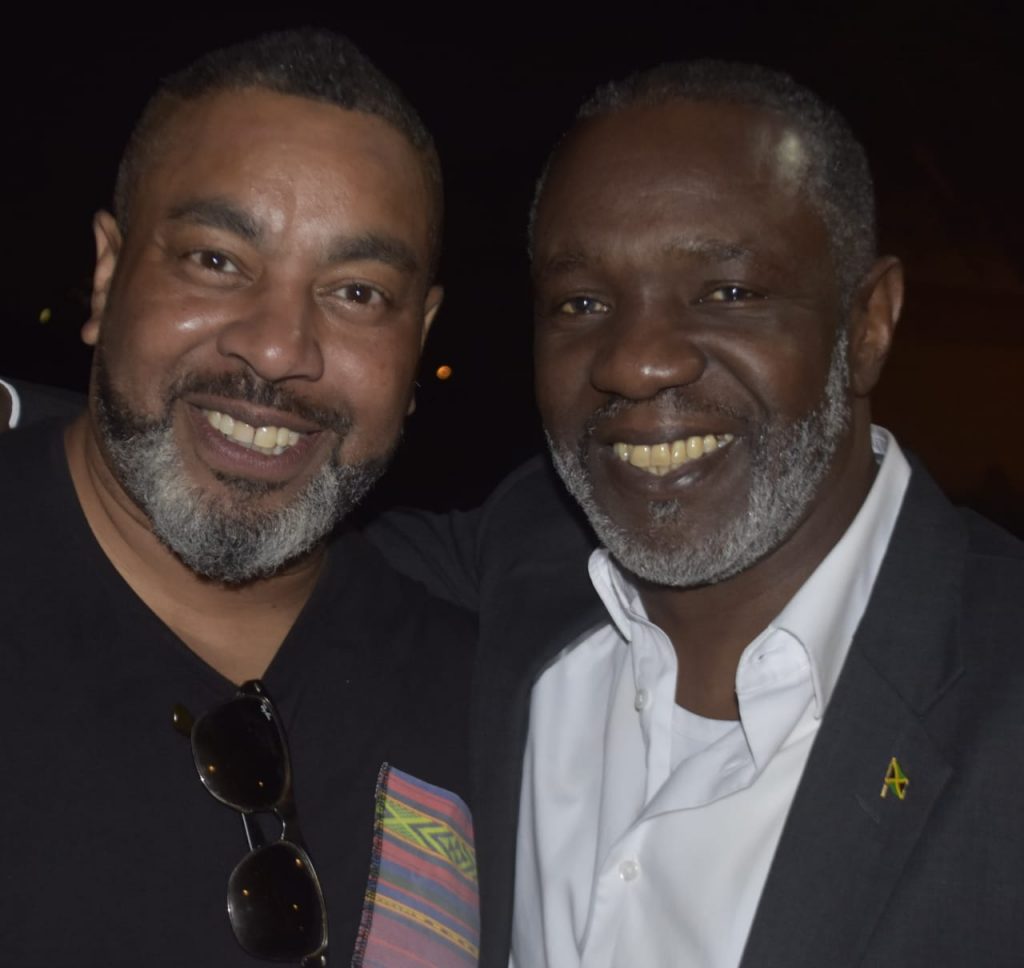 The Charge D Affairs Nigel Smith from the Jamaican Embassy welcomed the team and wished them well and every success in the World Games AD 2019.
Daron Williams and Lennox Christie of (JMED) both gave speeches, but the most heartfelt speech was by H.E. Remigio Maradona the Secretary-General of IIMSAM, who said the greatest woman he had ever known was a Jamaican and his mentor for over 20yrs, The Late DR. Hope P. White Davis, Founder and President of World Association of Former United Nations Interns and Fellows, he expressed how she had made him who he was today after facing challenges  being disabled as a child from Polio.
It was an emotional moment as everybody stood for the Jamaican National Anthem.
Els Club Manager Miles Entwistle and events manager Verah Henry both said the event was a success and amazing experience.
Daron Williams also expressed his gratitude to sponsors IIMSAM Secretary General H.E Remigio Maradona. Bhikhu Popat CEO of Titan Drinks. Dharamsingh Rana, Varun Khemaney, Miss Lily's Restaurant. and Don Corneille CEO of Redemption Lifestyle.
The Jamaican Special Olympics Team are now in their respective camps for the competition and are already doing big things in the World Games AD 2019. We wish them and all the other Special Needs Athletes every success, One Love!!